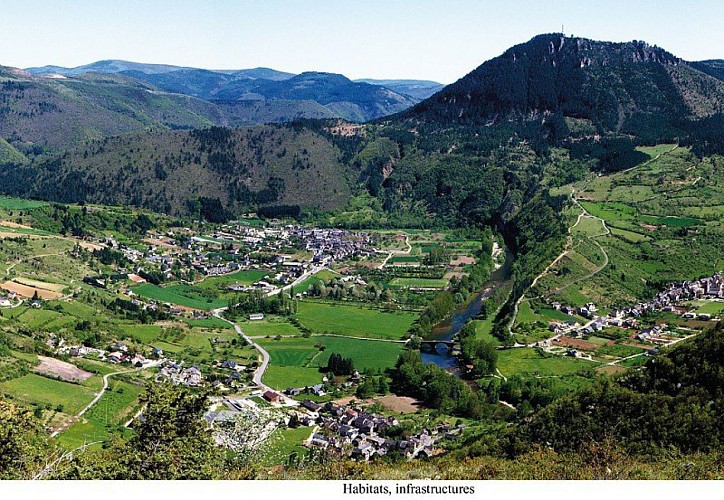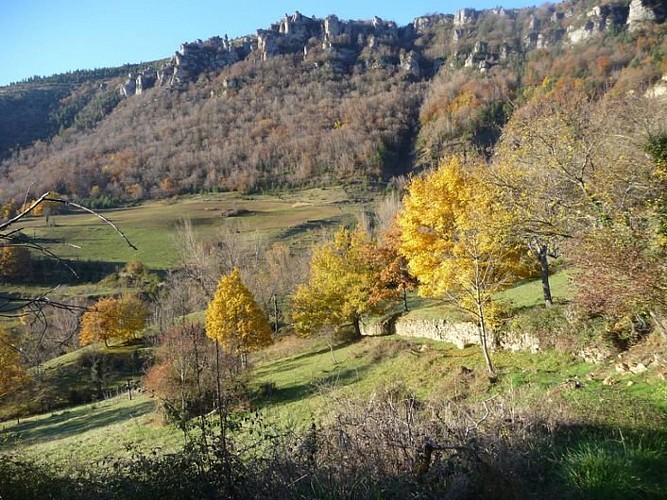 Le Single (by mountain-bike)
Le Single trail goes around the summit of the same name, part limestone part schist, and offers numerous viewpoints over the upper Tarn valley and Mont Lozère.

Mountain-bike route #5. Quite smooth despite a descent on a single-lane and stony path. From Ispagnac, cycle to Quézac via the town gardens. Then climb to Javillet and continue on the forestry track to reach Le Tomple. Take the lane on the left (do not go through the hamlet) that joins up with the D 16 road. Go downhill on a stony single-track path to reach a track that leads to Monteils. Go downhill towards Salièges; turn left before you arrive at Salièges and take the path towards Fayet. Bike along the Tarn on this track to Fayet, Bieissette and then Ispagnac.
23 km

max. 0 m

min. 0 m

1489 m

-1489 m

Altimetric profile
Starting point
Lat : 44.3706317
Lng : 3.5383471

The gardens of Ispagnac
Ispagnac is in the contact zone of limestone, granite and schist bedrock....Read more
Lat : 44.368416
Lng : 3.535539

Quézac Bridge
This bridge crossing the river Tarn gives access to the village of...Read more
Lat : 44.37384
Lng : 3.525172

Notre-Dame de Quézac
The collegiate church of Quézac – today Notre-Dame church...Read more
Lat : 44.368939
Lng : 3.524689

Eurasian eagle-owl
This bird of prey is the largest nocturnal bird. Its ideal habitat...Read more
Lat : 44.35695
Lng : 3.529513

Le Tomple
The houses in this hamlet (altitude 976 m) have been built from limestone...Read more
Lat : 44.344708
Lng : 3.541784

Mont Lozère
From the plateau, you can see all of Mont Lozère. At 1,699...Read more
Lat : 44.334966
Lng : 3.556456

Brutus Cazal, poet and committed citizen.
Monteils is the hamlet in which Louis Brutus Cazal was born and died....Read more
Lat : 44.341052
Lng : 3.571546
5 informations complémentaires
Access
From Florac, take the N 106 towards Mende, then the D 907bis (Gorges du Tarn) towards Ispagnac (car park opposite the pharmacy)
Advised parking
Car park opposite the pharmacy
Advice
No cycling off-track. You are strongly advised to wear a helmet. Do not forget your repair kit and a small set of tools. Shut all gates and barriers after yourself. Slow down in farms and hamlets.