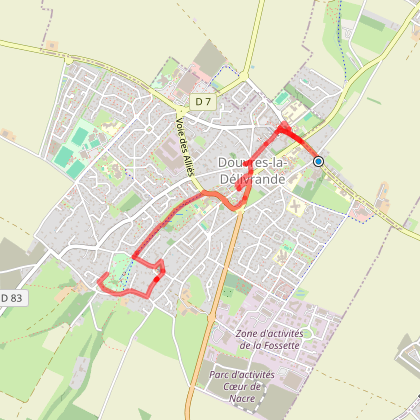 Nice hike from Douvres la Délivrande
Come and take a stroll through the centuries in Dover-la-Délivrande. Old land of passage and occupation for many centuries, you will discover throughout your journey the rich heritage of Dover and its great history.
You will walk in the footsteps of the many pilgrims who came to the Délivrande in the past to pay homage to the Black Virgin. The Barony, witness of the medieval importance of the town is the final bouquet of this walk. You will go back in time to the 13th century. A guaranteed "Coup de Coeur"!
3.3 km

max. 34 m

min. 18 m

30 m

-24 m

Altimetric profile

Accessibility