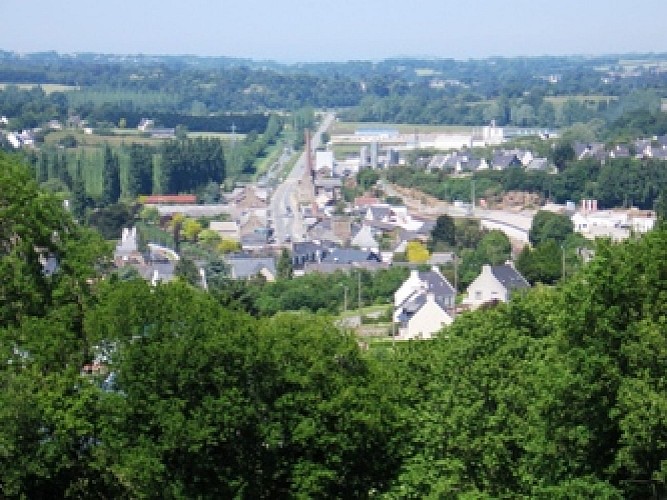 Do you think you know Plancoët well enough?
Let the town surprise you!
You'll be surprised by the maritime heritage, the edifices and architectural details of this lovely flowered village-centre between sea and countryside.
The Breton origin of the name Plancoët means, according to Plancoët born poetes; Marie-Paule Salonne, "Land of the Wood"

(The suggested circuits are given as an indication and do not take into account the possible terrain or environment evolution. The users' personal responsibility is engaged by the use of these circuits, the Office de tourisme disengages itself from any responsibility regarding the use of the maps and possible accidents that may occur on the proposed itinerary.)
8.8 km

max. 81 m

min. 5 m

324 m

-324 m

Altimetric profile

Accessibility
Lodgings nearby
1 informations complémentaires
Direction signs
The municipality of Plancoët has been developing soft links that allow one to move through the town.
This itinerary uses some of these paths and invites you to discover the water town's heritage on the nature side.
Be warned, these paths are opened but the project is not over, there are, therefore, no signs as of today.