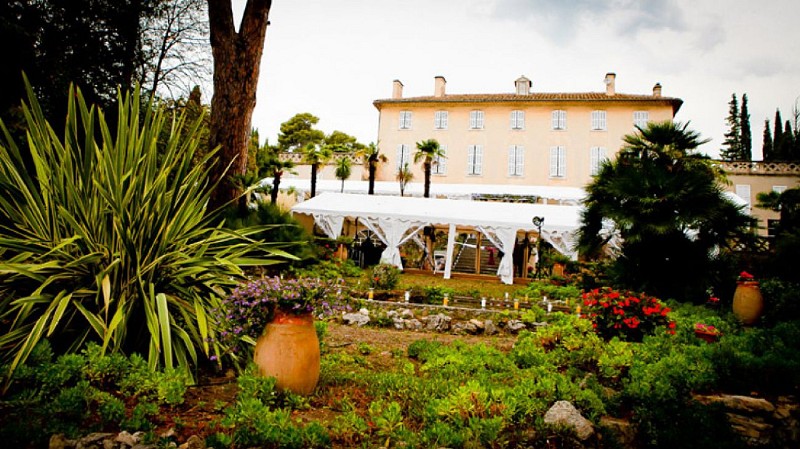 The domain is over a hundred years old; yet, it has only known three generations of winemakers. At the Belle Epoque.
Adrien Sicard created the vineyard of Rochebelle between La Cadière and St. Cyr, on the Bandol appellation.
His daughter Adrienne took over followed by her grandchildren who run it today. Hubert, the eldest, has seen over sixty harvest!
Upon the return of warm weather, the large garden of the Jouve family turns into a ballroom. It houses numerous weddings. A large white tent is even equipped to house 150 to 200 people, while the lawn is covered with a wooden floor to allow the married couple and its guests to dance all night under the stars. Note that Rochebelle also offers two quality cottages, fully equipped, designed for four people.
The wines of Rochebelle all bear a lion on their label. It echoes the one that for a millennium and a half has watched over a Roman tomb, located in the heart of the property. It was unfortunately destroyed during the Revolution. But the animal has remained in everyone's minds, so much so that it appears on the house wines and that two leonine sculptures adorn the garden of the Jouve family.
Technical information
400 chemin des Luquettes
83740 La Cadière-d'Azur
Lat : 43.205778
Lng : 5.745385
0 m