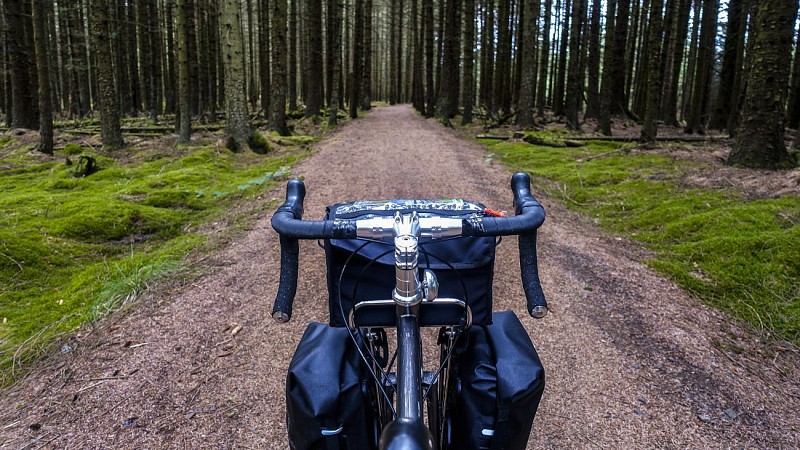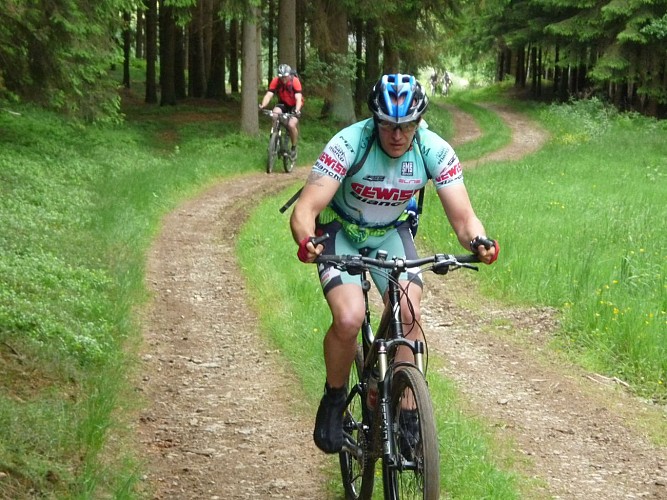 Car Free Style - From Gouvy to Aywaille
Credit : WBT-François Struzik/Simply human
Get ready for a magical ecotourism stay
in the heart of the Ardenne
This itinerary will take you from the Luxembourg border to the Liège region, from the
Salm Valley to the Amblève valley. Begin your adventure at Gouvy village located at the
extreme – northern tip of the Luxembourg region – a beautiful concoction of green landscapes,
forests and crystal clear rivers. It's a wonderful area for nature lovers with eleven
bird life reserves in the region.
After leaving Gouvy, on foot, taking the GRP 571 you'll quickly arrive at the Val de Salm,
a sub-basin of the Amblève. You will then pass by the pretty village of Salmchâteau which
takes part of its name to this small stream - the Salm. By bike after Gouvy, you then head
further east towards Saint-Vith to then join the Salm valley.
Then, whether you are on foot or by bike, you'll discover Vielsalm, known for its geological
riches. With almost every step you will encounter rare rocks - unique in the world. Malachite,
ottrelite, ardennite, vantasselite, quartz crystals, turquoise..., even gold! There is also the
famous coticule which is used for « razor stones ». There's even a museum dedicated to them.
On foot, you'll then reach Trois-Ponts with its magnificent view from the 16,65 metres high
Tour Leroux. After crossing Trois-Ponts, the Salm flows into the Amblève. On foot or by bike,
you'll be blown away by this exceptional valley and its magnificent river. Its source is found
in this exceptional valley on the borders of the Hautes-Fagnes-Eifel Nature Park, digging its
deep bed in a valley with steep slopes. The Amblève flows from a height of 15 metres. Don't
miss the Coo waterfall, a major site in Wallonia and the highest natural waterfall in Belgium.
This waterway truly is the gift that keeps on giving. It conceals a magical place called the
Fonds de Quarreux. A 1,5 km walk along the river reveals these mysterious rounded rocks
and the legends around this fantastic place. Further on, you'll visit yet another natural gem:
'Les Grottes de Remouchamps' (caves), where tourists can enjoy the longest underground
navigation in the world. A true spectacle before arriving in Aywaille, your final destination.
151 km

max. 586 m

min. 120 m

1899 m

-2235 m

Altimetric profile

Accessibility