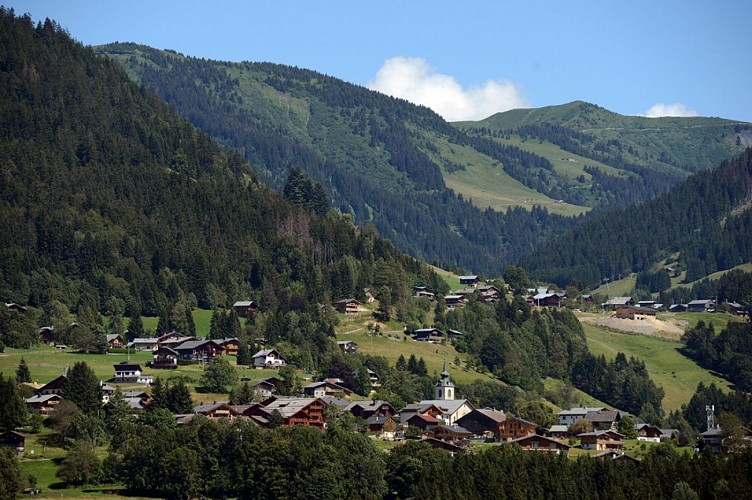 Make use of our battery-assisted touring bikes: an eco-friendly mode of transport that is accessible to all and great fun, enjoy Val d'Arly's treasures along the way!

This circuit takes you above the village to the lake at Plan Désert, for an itinerary in the great outdoors. Enjoy the pure, fresh air as you cycle through the lush slopes, discover the little hamlets blown by the wind, listen to the alpine foehn whisper the story of this beautiful valley and allow your spirit to be cleansed by the tranquil waters which reflect the gracious peaks.
Start at Le Planay, go as far as the hamlet of Le Chardonnet. A few meters further on, take a stone track on the left and climb up the other side to rejoin the road that leads to Le Plan Désert. At the lake, head towards the start of the chair lift at the lake and then take the path which leads to Le Chardonnet. Return back to Le Planay.
13 km

max. 1501 m

min. 1130 m

570 m

570 m

Altimetric profile
3 informations complémentaires
Open period
From 01/05 to 01/11.