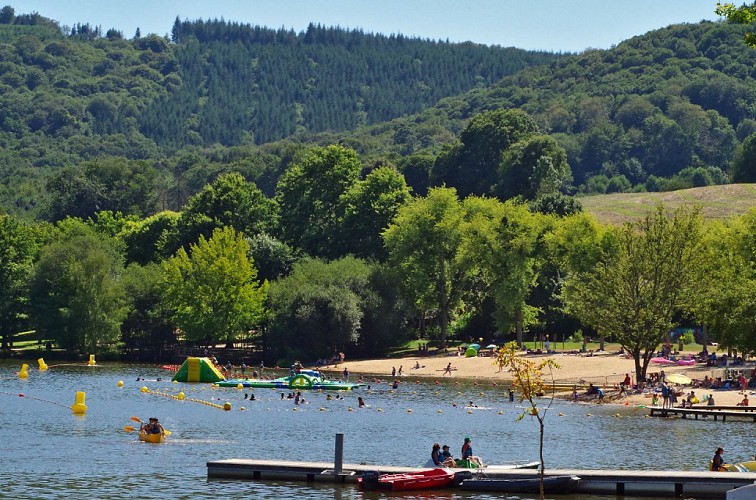 Het strand van Courtille in Guéret
Courtille, dat is een strand waar u in de zomer kunt zwemmen onder het wakend oog van een badwacht, en waar verschillende wateractiviteiten worden georganiseerd: Zeilen, plankzeilen, waterfietsen, kanoën… U kunt hier het materiaal huren of deelnemen aan een les of een cursus.
U kunt hier volop vissen (viskaart!) en er zijn speciale visplekken aangelegd voor mindervaliden.
Verder vindt u hier picknickplekken met een veelheid aan speeltoestellen, een trimbaan van drie kilometer, een uitgezette wandeling rondom het meer, een rollerskatebaan, een gezondheidsparcours…
En in de zomer?
Boogschieten, kliminstallaties, pedaalkarten, luchtkussens…
Tot ziens in Guéret.
Technical information
23000 GUERET
Lat : 46.1649712
Lng : 1.8529987