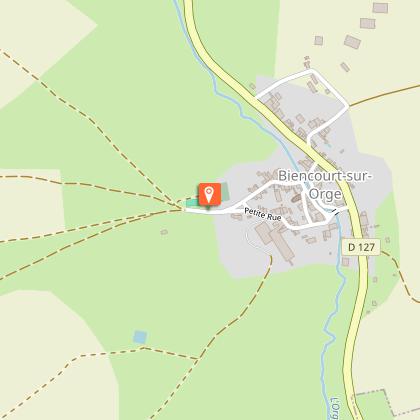 CENTRE DE TOURISME EQUESTRE
- Lesgeving, voorbereiding en galop rijden in de natuur, begeleide wandelingen.
- Begeleide wandelingen met het paard van één of meerdere dagen, verblijf en restauratie inbegrepen. Thematisch circuit "Jeanne d'Arc". Wandeling met bewoonbare, bespannen, overdekte kar.
- Speciale paardendag voor kinderen: begeleide wandeling met bespannen kar, verzorging van paarden, leerbewerking of speurtocht. In groepjes van 11 personen – voor wandelingen 8 personen – voor het aanspannen 15 personen.
Technical information
12 Grande Rue
55290 BIENCOURT SUR ORGE
Lat : 48.5625676
Lng : 5.3433268