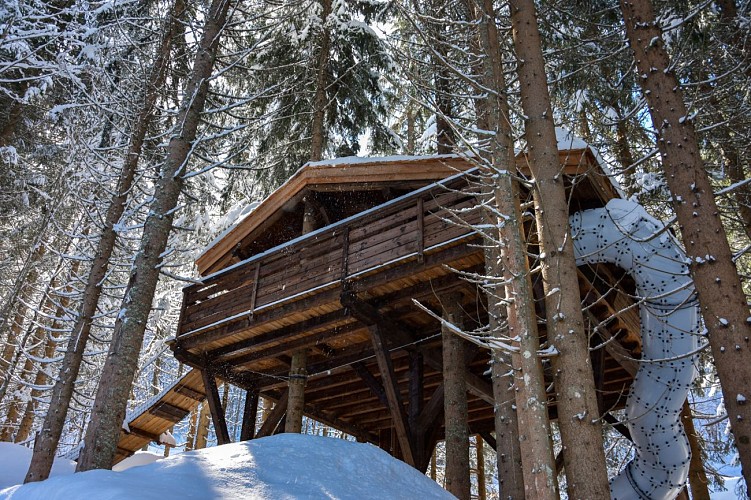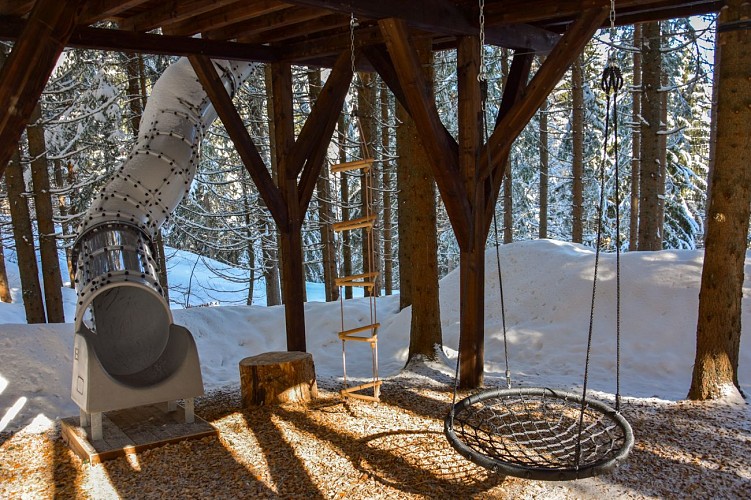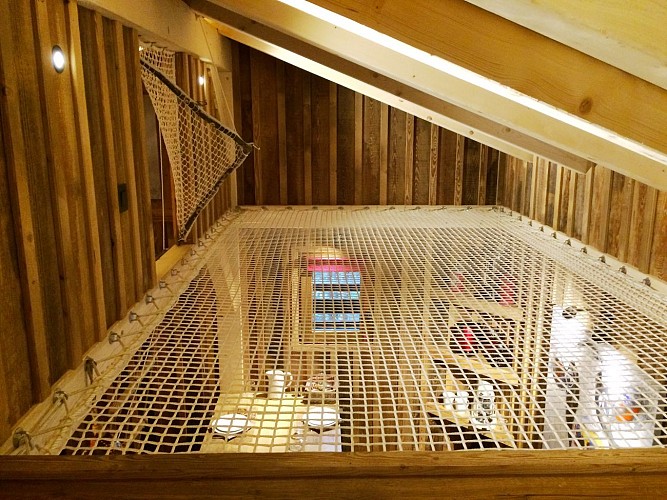 To discover the stream hut, you will have to cross the 15-meter-long monkey bridge leading to the terrace of the hut.
This hut of an area of ​​30m², with traditional mountain architecture is also perched on piles at 6m from the ground.
With a capacity of 2 to 5 people, it is accessible by a monkey bridge 15 m long.
With a unique atmosphere, in a warm and relaxed, visitors will be tempted by its playful side where young and old will find their happiness throughout the year.
The hut of Ruisseau has a pellet stove, a terrace of 20m ², a tubular slide, a play area under the cabin, a horizontal net as a bed for children (or people extra).
Technical information
Route de Chaucisse Lieu-dit Les Monts
73590 Saint-Nicolas-la-Chapelle
Lat : 45.823402
Lng : 6.480328
1350 m