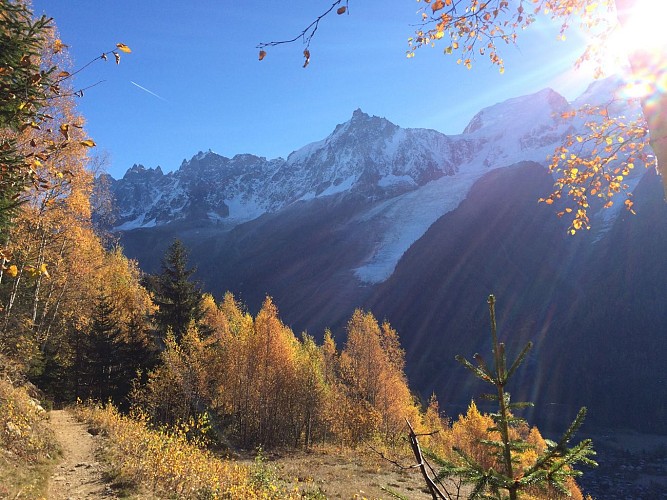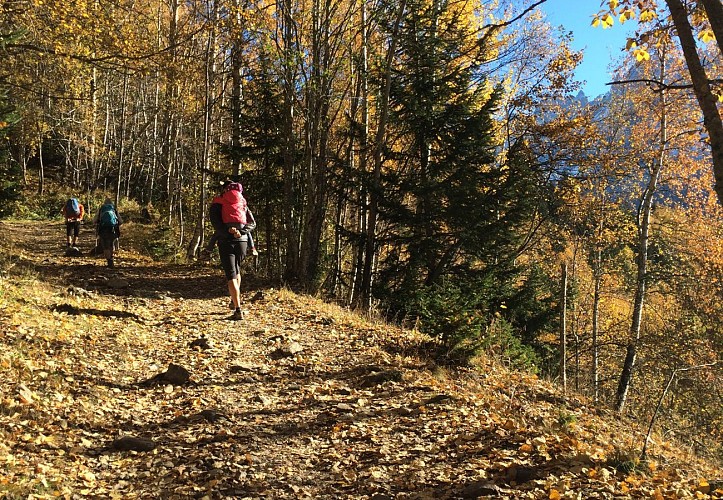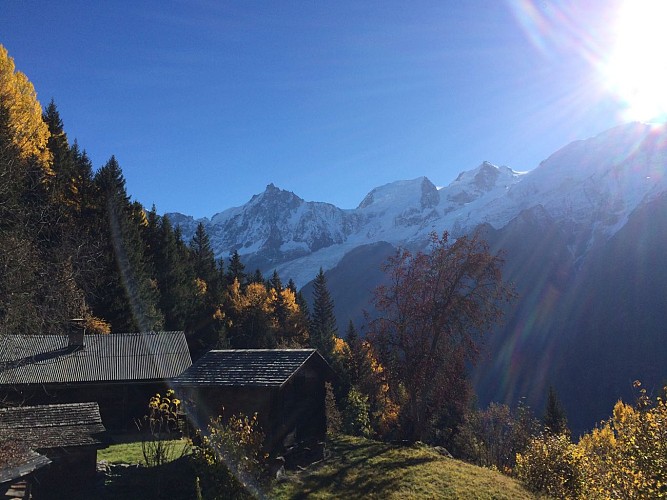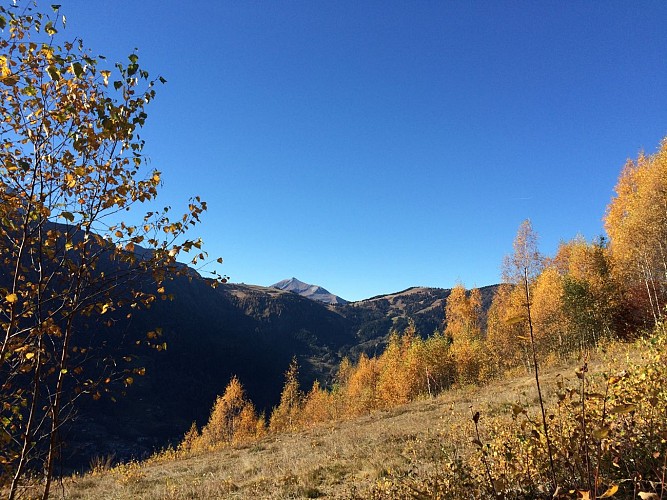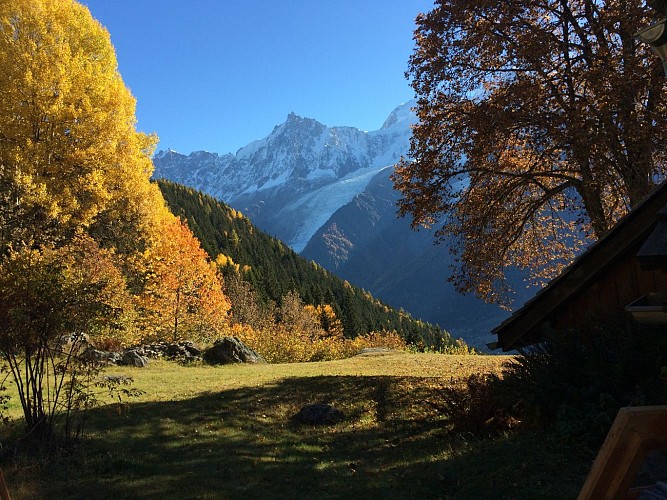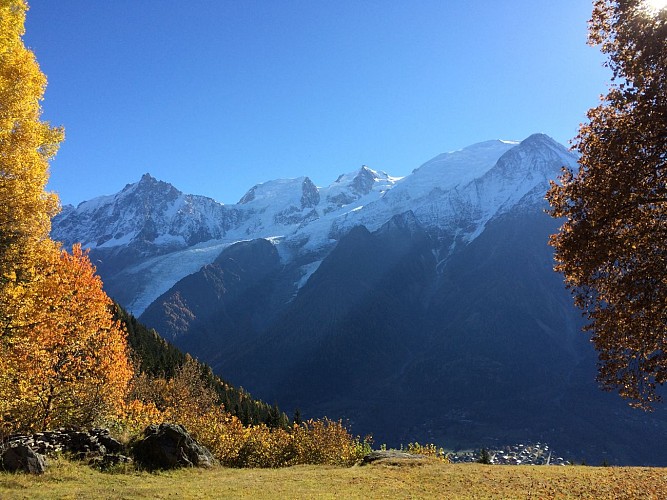 Petit Balcon sud : Merlet - Plan de la Cry
Escursione quasi interamente nel sottobosco. Percorso panoramico di fronte al massiccio del Monte Bianco
Dall'entrata del parco, risalite a destra seguendo le recinzione e prendete la strada sulla destra per 10 min sul sentiero di Bel-Lachat e Brévent. Lasciate il sentiero e proseguite a sinistra per 400 m. Scendete e lasciatevi sulla destra il sentiero di Chailloux. Alcune svolte portano a una biforcazione: lasciatevi a sinistra il sentiero di Houches e proseguite sul sentiero a destra nel bosco che passa sotto al Lac Noir e arriva al Plan de la Cry.

Possibilità di partenza da Houches, Bossons o Chamonix.
Maggiori informazioni sono disponibili presso l'Ufficio del Turismo o l'Office de Haute-Montagne all'interno della guida sui sentieri.
Attenzione: le condizioni dei sentieri sono soggette a cambiamenti, assicuratevi quindi di verificare le condizioni del percorso prima di partire.
6.2 km

max. 1587 m

min. 1430 m

338 m

338 m

Altimetric profile
Starting point
Parking de Merlet Chemin de Merlet
74310 Les Houches
Lat : 45.907875
Lng : 6.822478

Train station car park
Free outdoor parking in front of Les Houches train station. Authorized...Read more
Lat : 45.893721
Lng : 6.797726
1000 m

Tourchet car park
Free outdoor parking at Tourchet. Authorized parking time: 24...Read more
Lat : 45.892839
Lng : 6.800579
1000 m

SNCF Stazione - Les Houches
Stazione SNCF di Les Houches servita dalla linea TER Mont Blanc Express
Lat : 45.8936
Lng : 6.796932
0 m

Aiguillette des Houches
This exceptional viewpoint located at 2285m of altitude will lead...Read more
Lat : 45.921125
Lng : 6.805429
2087 m
3 informations complémentaires
Open period
Dal 01/05 al 15/10.

Con riserva di condizioni di neve et meteorologiche favorevoli.