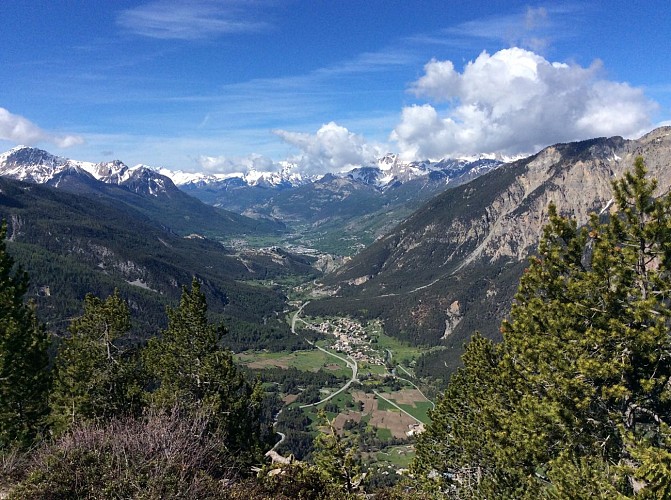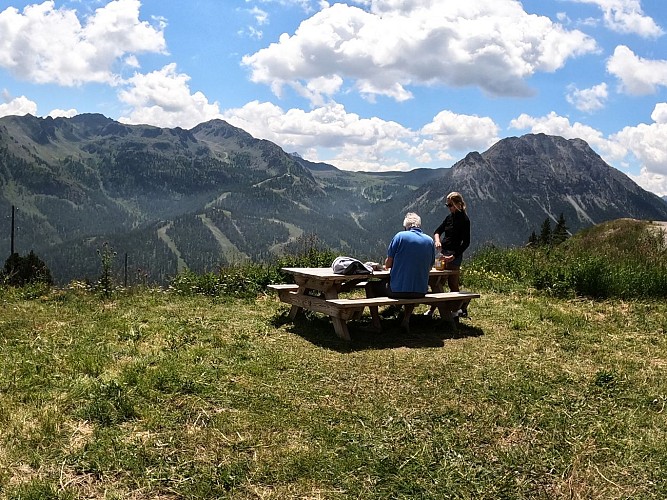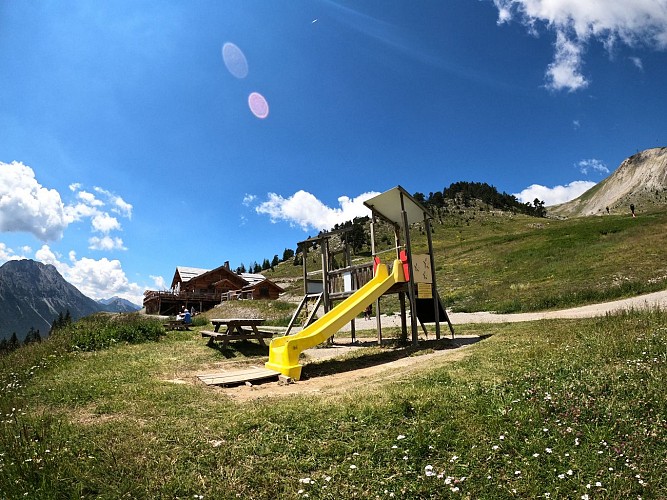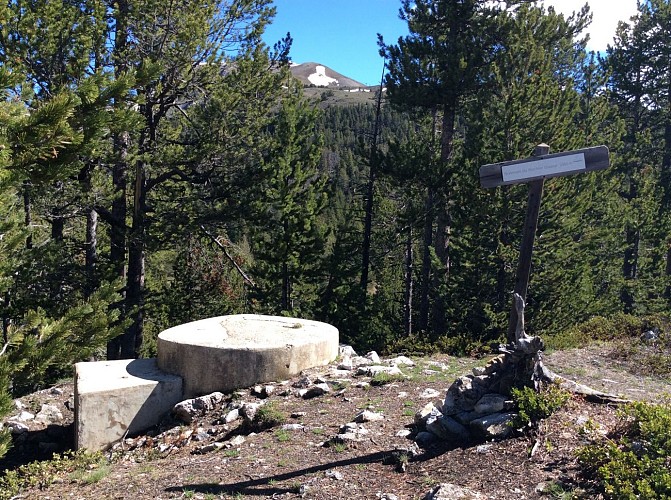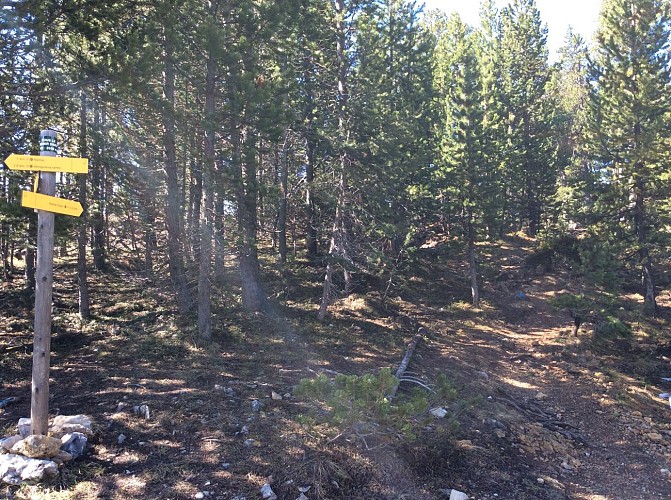 Randonnée - Le Rocher Diseur par le TéléCabine du Chalvet
Un'escursione ideale per le famiglie
Un'escursione in discesa dalla cima della funivia di Chalvet fino a un magnifico punto panoramico sulla valle della Clarée.

Da non perdere la colonna militare in cima al Rocher diseur, testimonianza della Seconda Guerra Mondiale.

Punto più alto: 2135 m (arrivo della telecabina di Chalvet)
Tipo di percorso: anello
Distanza: 5 km
Durata: 1 h 30 (+ 10 min di salita in telecabina)
Salita: 85 m
Discesa: 370 m

ITINERARIO
1. Prendere la funivia dello Chalvet (dietro l'Ufficio del turismo)
2. All'arrivo, girare a sinistra verso il ristorante Terrasses
3. Proseguire dritto sulla pista in direzione del Rocher diseur.
4. A Sous le rocher diseur, salire dritto sullo sperone roccioso in direzione di Rocher diseur. In cima, si può ammirare gran parte della valle della Clarée e in lontananza Briançon e i suoi forti. Alla vostra destra, troverete una colonna militare
5. Tornate indietro per la strada che avete percorso, prima sotto il "rocher diseur", poi sempre dritti sulla pista fino a un incrocio con un sentiero che scende sulla destra, in direzione del Monginevro.
6. Prendete il sentiero che vi riporta indietro. Imboccate il sentiero che vi riporta sulle alture del paese. Percorrere la rue de la Combe. Svoltate a sinistra in Rue du Rocher de Dix Heures, poi di nuovo a sinistra in Rue du Praya. In fondo a Rue du Praya, svoltare a sinistra in Rue de l'Eglise per tornare all'Ufficio del Turismo.
5 km

max. 2159 m

min. 1850 m

85 m

370 m

Altimetric profile
Starting point
Télécabine du Chalvet A côté de la Mairie
05100 Montgenèvre
Lat : 44.933208
Lng : 6.726979

Les Terrasses
Restaurant d'altitude perché à 2100 mètres avec...Read more
Lat : 44.940365
Lng : 6.721106
2100 m
Date and time
From 24/06/2023 to 25/06/2023
From 04/07/2023 to 31/08/2023
From 04/07/2023 to 31/08/2023 from 10:00 to 17:45
From 24/06/2024 to 25/06/2024
From 04/07/2024 to 31/08/2024
From 04/07/2024 to 31/08/2024 from 10:00 to 17:45
4 informations complémentaires
Location complements
Salite con la funivia di Chalvet
Open period
Dal 24/06 al 25/06, tutti i sabati e domeniche.

Dal 04/07 al 31/08, ogni giorno.