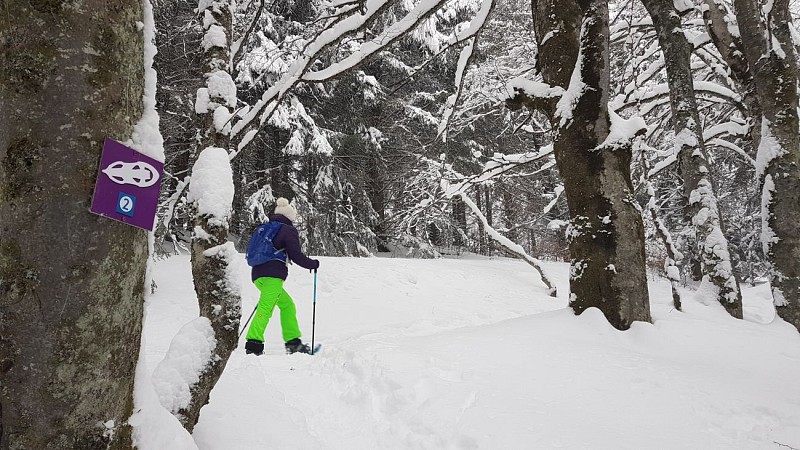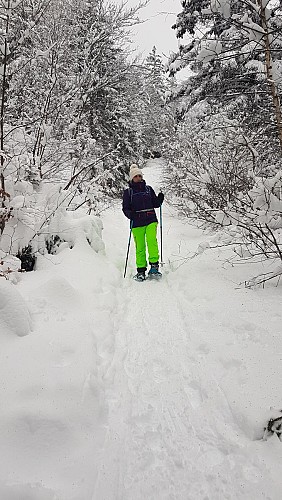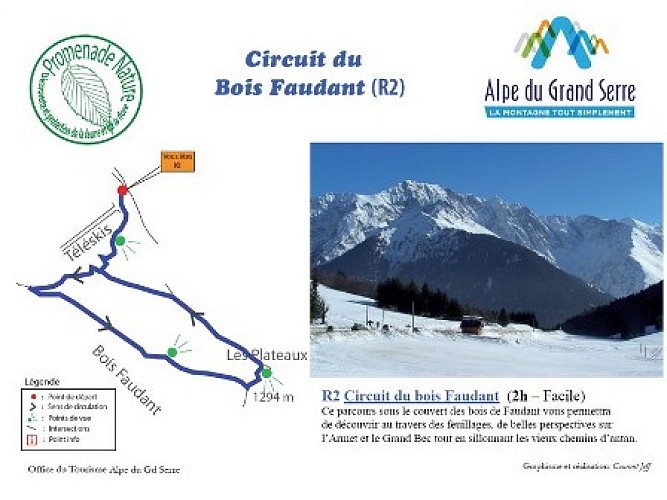 Itinerário de caminata con raquetas de nieve - El Bosque Faudant
Esta ruta a través del bosque Faudant le permitirá descubrir a través del follaje, hermosas vistas del Armet y del Grand Bec mientras atraviesa los caminos de antaño.

Linda ruta a través del bosque, agradable durante los dias nubosos, porque debajo de los árboles siempre tendrás visibilidad. Salga del corazón de la estación, hacia el valle de Roizonne y prepárese para ver el bosque como nunca antes.
3.5 km

max. 1453 m

min. 1324 m

180 m

0 m

Altimetric profile
Starting point
Immeuble les Mélèzes
38350 Alpe Du Grand Serre
Lat : 45.024649
Lng : 5.86104
0 m
Date and time
From 10/12/2022 to 30/04/2023
From 10/12/2023 to 30/04/2024
3 informations complémentaires
Open period
Del 10/12 al 30/04.