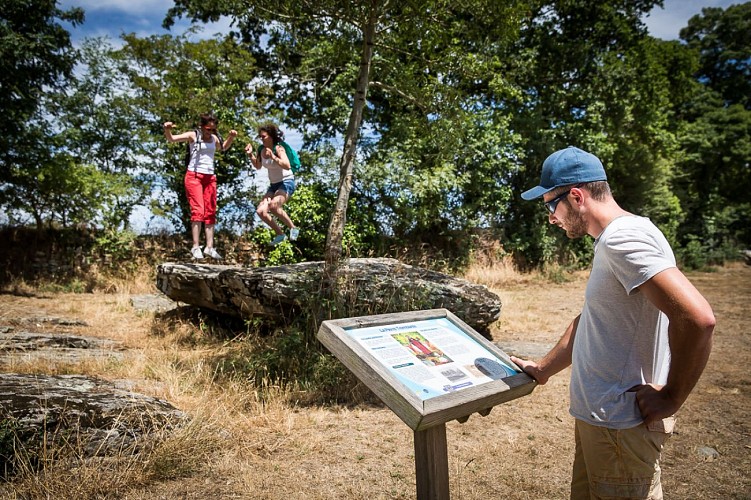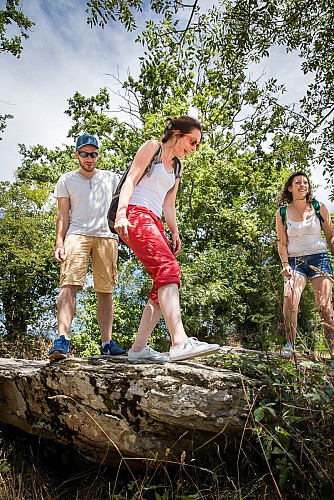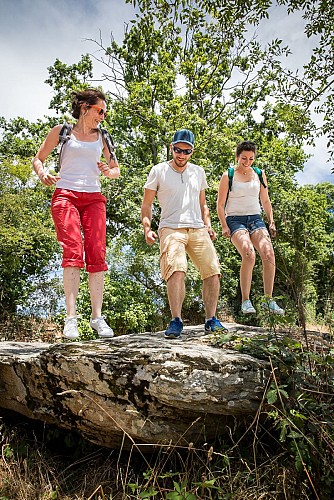 A little history :

The lands of Cheix en Retz were already populated during prehistoric times. The men who became sedentary built a village on the banks of the Tenu.

The first burials appear during the Middle Paleothic. They are then linked to Neanderthal man. During the Neolithic period, funerary practices developed. At that time, the Homo Sapiens, bury their dead in burial chambers the megaliths.

The Trembling Stone, perhaps a vestige of a megalith, is today lying on the banks of the Acheneau.

A stone and 3 legends ...

1 - The first tradition is that it trembles when you climb to a specific place, hence its name the trembling stone.

2 - A second legend exists: Saint Martin de Vertou, 6th century evangelizer, would have climbed to stone to preach. Carried away by his faith, he would have inscribed in the rock the imprint of his right foot. It has been nicknamed since the stone St Martin.

3 - Finally, another legend is linked to the life of Saint Martin. The inhabitants of Herbauges were reluctant to Christianity. He had them swallowed up by the lake of Grand Lieu. Some had followed the monk but soon turned to the pagan gods. Saint Martin then decided to turn them into stone. This stone would be one of them.
Technical information
Sur les rives de l'Acheneau
44640 CHEIX-EN-RETZ
Lat : 47.18085
Lng : -1.82218
0 m