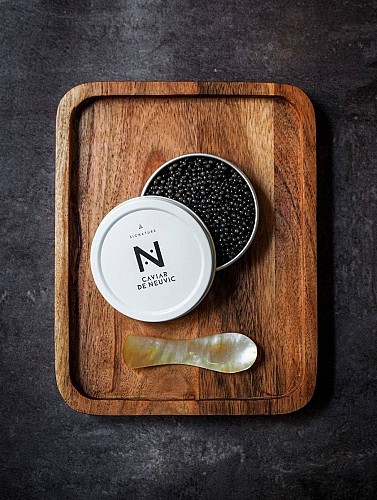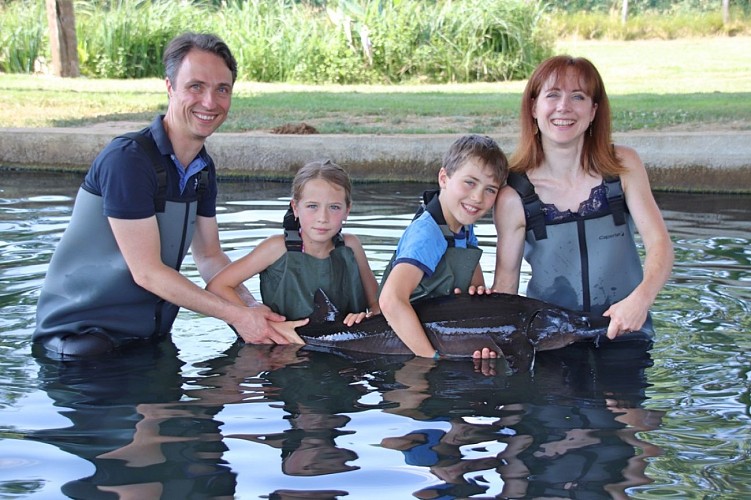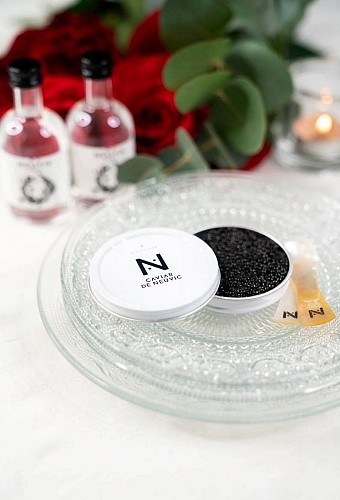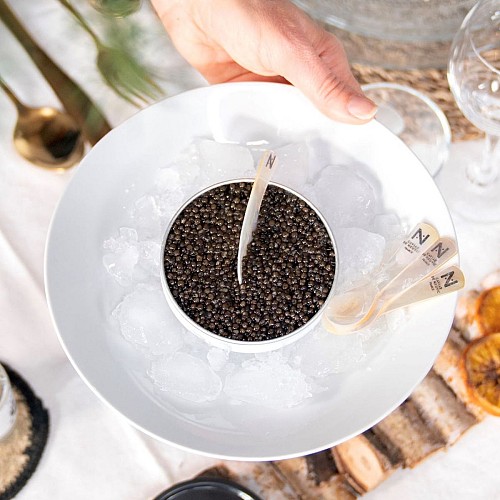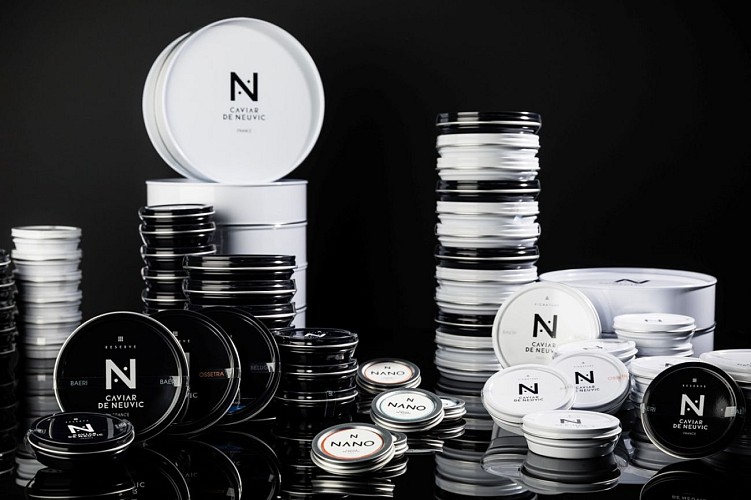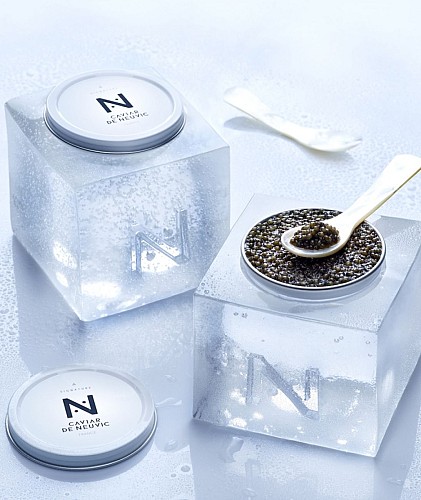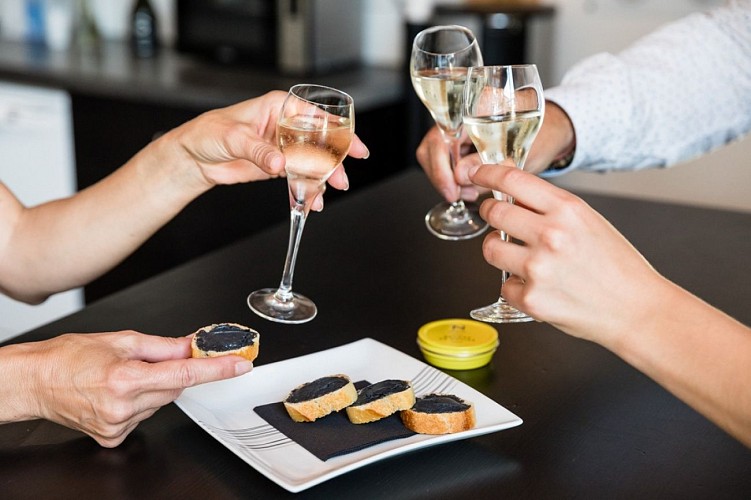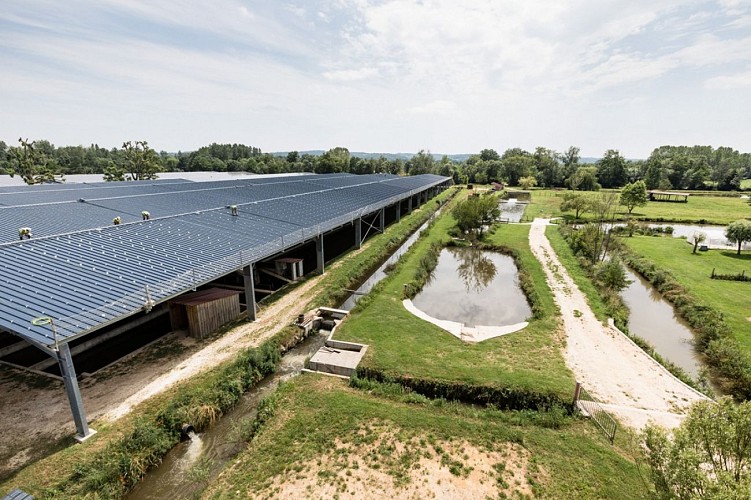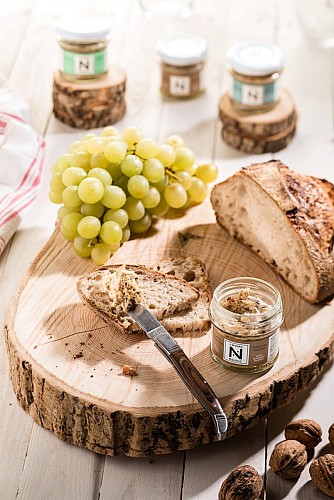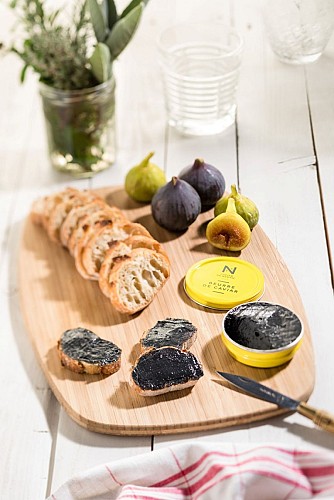 Credit : caviar-de-neuvic
The estate, located in Neuvic in the Dordogne, covers 20 hectares bordered by two rivers: the Isle and the Vern.
It was on this estate that Caviar de Neuvic chose to create a fish farm dedicated to breeding sturgeon to produce its famous caviar.

With humorous commentary and unusual anecdotes, the guide will explain how our modern farming methods respect both the fish and nature.
He will reveal the passion that drives us when we care for the sturgeon and make the caviar.
You'll be able to feed the fish and, with the equipment provided, stroke some large sturgeon.

The visit that follows will be enough to convince you that, with experience, farmed caviar has become better and healthier than the wild caviar that has now disappeared.
Technical information
Elevage d'esturgeons & caviar Domaine Huso La Grande Veyssière
24190 NEUVIC
Lat : 45.0967021
Lng : 0.4493156
0 m
14 Additional information
Dates et heures d'ouverture
Date de début : 02/01/2023 00:00:00
Date de fin : 31/12/2023 00:00:00
Jours fermés : Sunday
lundi : De 09:00:00 à 12:30:00 et de 13:30:00 à 17:30:00.
mardi : De 09:00:00 à 12:30:00 et de 13:30:00 à 17:30:00.
mercredi : De 09:00:00 à 12:30:00 et de 13:30:00 à 17:30:00.
jeudi : De 09:00:00 à 12:30:00 et de 13:30:00 à 17:30:00.
vendredi : De 09:00:00 à 12:30:00 et de 13:30:00 à 17:30:00.
samedi : A partir de 09:30:00 et jusqu'à 17:00:00
Type de produits du terroir
Caviar
Fish
Statut de l'exploitant
Producer
Winegrower - winemaker
Accessible aux personnes à mobilité réduite
Langues parlées
French
English
Equipements
Coach parking
Equipped conference room
Infos sur la visite
Conditions de visite : Guided tour by appointment only
Dégustation payante
Dégustation payante
Nombre de produits dégustés : 4
Durée moyenne de la visite de groupe : 120
Durée moyenne de la visite individuelle : 120
Langue(s) de visite guidée : French,English
Tarifs
caviar tasting, caviar butter and St Emilion sparkling wine : 21 / 79 €
children under 12 years, free without tasting : 0 / 16 €

Cette information vous est fournie par ...
Vallée de l'Isle
Email : itvi24@gmail.com
Modes de paiement
Payment cards
Cash