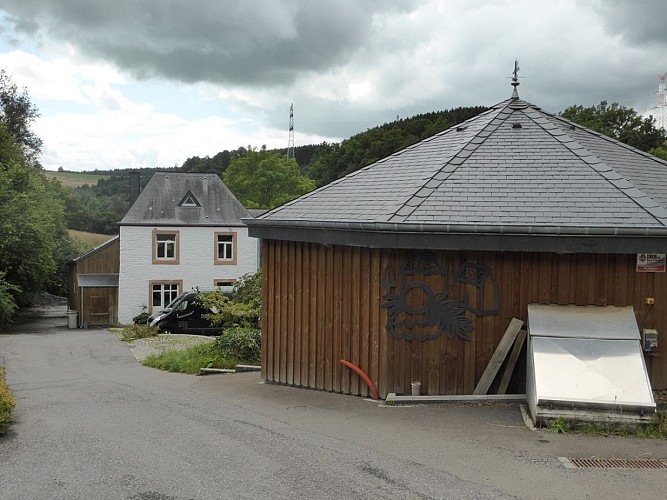 The watermill at Hollange
Still running after close to six centuries of operation, the watermill at Hollange is an exceptional witness to the craft heritage of the Ardennes. The watermill, which is still fully functional, draws on two sources of water energy, which are supplied from a 900 metre long ditch that carries the water from "La Strange", the local river.

For the last 25 years, a craft baker has worked alongside the mill, and offers customers a range of highly nourishing products, including flour, stone-baked bread, oat flakes, beer, etc. all made in accordance with the best traditions of the Ardennes.

Open from Wednesday to Saturday
5 Rue de Chaumont – 6637 Hollange (Fauvillers) – +32 (0)61 26 68 76

After your visit to the mill follow the nearby N4 road to return to your point of departure in Bastogne.

Infos techniques
5 Rue de Chaumont, Hollange
6637 Fauvillers
Lat : 49.9106
Lng : 5.69061
0 m