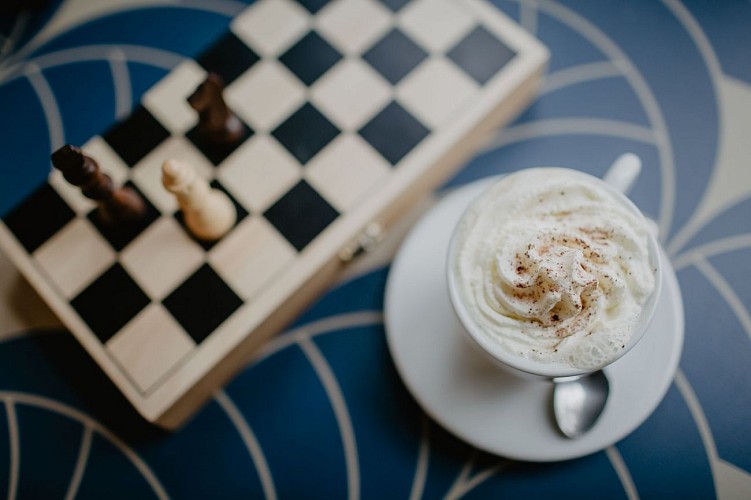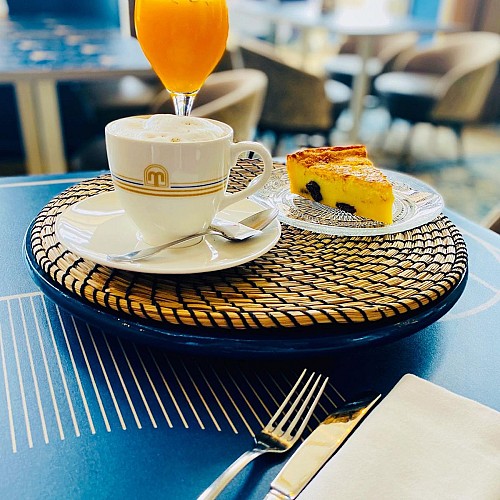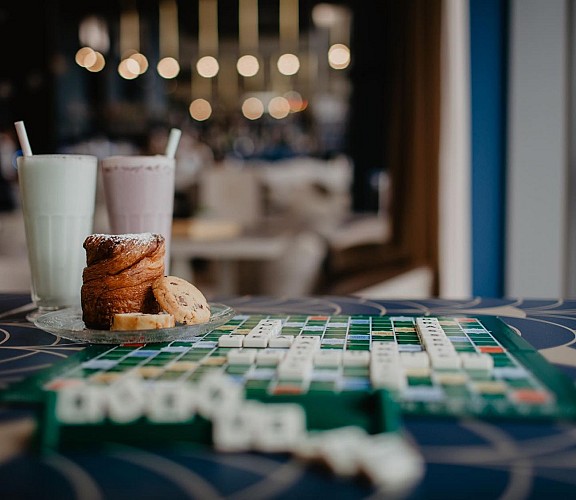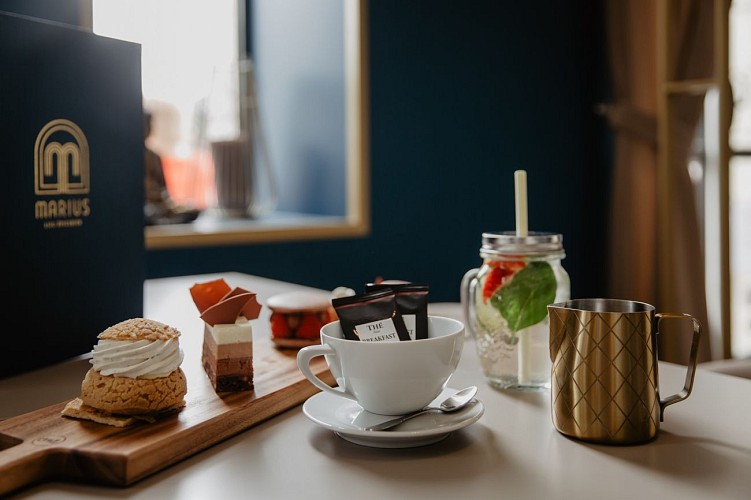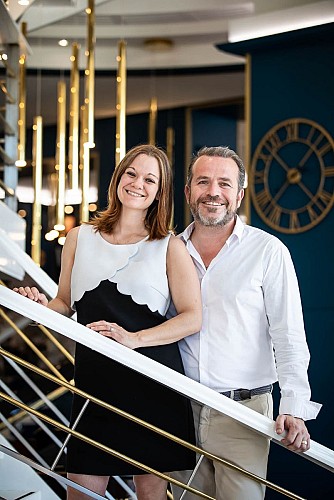 A tea room is the TOP for a gourmet break, to meet with girlfriends, with mom or with your partner to take the time to chat and relax. In a sumptuous setting on the old port facing the castle, discover in a cozy and friendly atmosphere a preserved space with its breathtaking view of the sea ...
Our pastry chefs & bakers offer you their new recipes all day long! Far with prunes or even homemade flan accompany teas, hot chocolates or milkshakes! to discover absolutely for the tasting of the most greedy!

If you don't feel like traveling, Marius now offers its take-away dishes, pastries & pastries, and its DELIVERY service. Ta'ciclo delivers you directly to your workplace or to your home within a radius of 3km around Marius!
Orders recommended before 12 noon & 7 p.m. in the evening, 7 days a week - To order: appointment: here

Marius is also a restaurant and a roof top:
Let yourself be transported by an art deco style place composed of a brasserie, a tea room, a bar area, an outdoor terrace, as well as a Roof-top with a view of the castle and the port. Alone or in a group, come and taste, savor, share and thrill at Marius, your new epicurean place. Our priority is to support and share our know-how, our French culinary heritage. Like Theodore Zeldin's quote, "Gastronomy is the art of using food to create happiness" ...
We work daily in this direction, in this creation of happiness. Epicurean, Marius above all likes to share moments of life in good company, with generosity, transparency and excellence, with respect and the well-being of all.
- A place accessible to all offering weekly artistic, gastronomic and cultural events.
- A quality and tailor-made service for individuals and for groups during private or professional events.
- Offer the best of our services, in a unique and cozy atmosphere, with breathtaking sea views.
- A brasserie, a tea room, a bar and 5 spaces that can be privatized with activities, entertainment and a team dedicated to pampering.
Technical information
50 quai Leray
44210 PORNIC
Lat : 47.1149
Lng : -2.10277
0 m