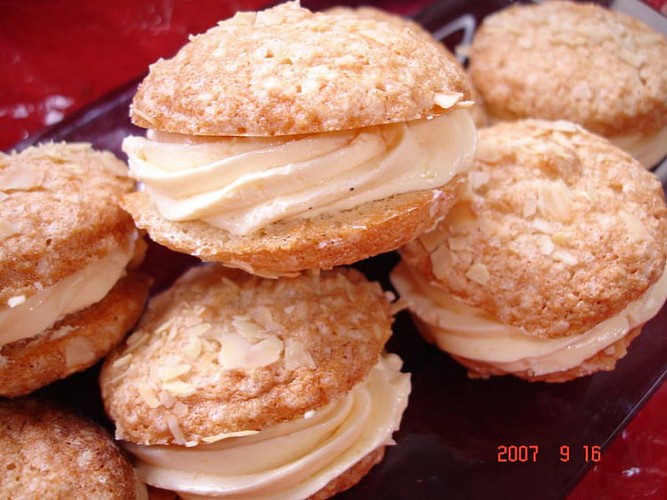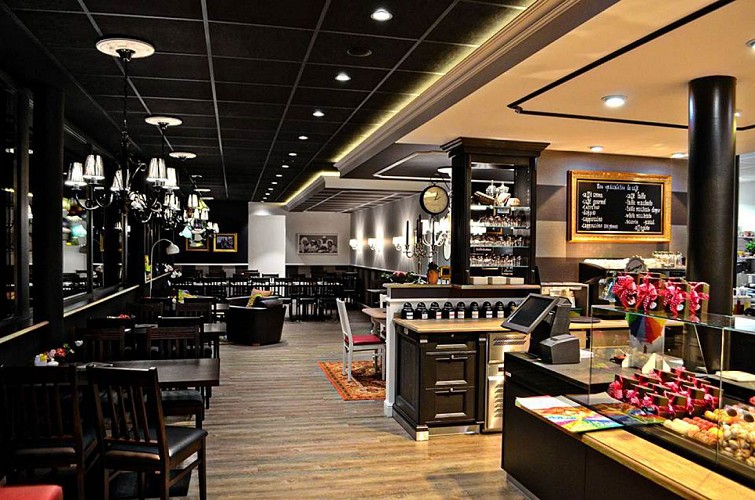 Credit : https://img-3.journaldesfemmes.fr/12uj8A39z2TC7IHKFYSelCCAUFE=/750x/smart/27e2ef9b27764170a726318ba37b0c21/recipe-jdf/346217.jpg
The bakery "Halmes" offers a wide range of sweet, salty and home-made products. Its most famous products are the "kisses from Malmedy" pastry.
The bakery is since 1967 well-known in the region for her outstanding products. She owns a modern and comfortable degustation area as well as a sweet patio that has a view on the Albert 1st square and his obelisk, the central place of Malmedy.
Technical information
39 Place Albert Ier
4960 Malmedy
Lat : 50.4259809
Lng : 6.0283774