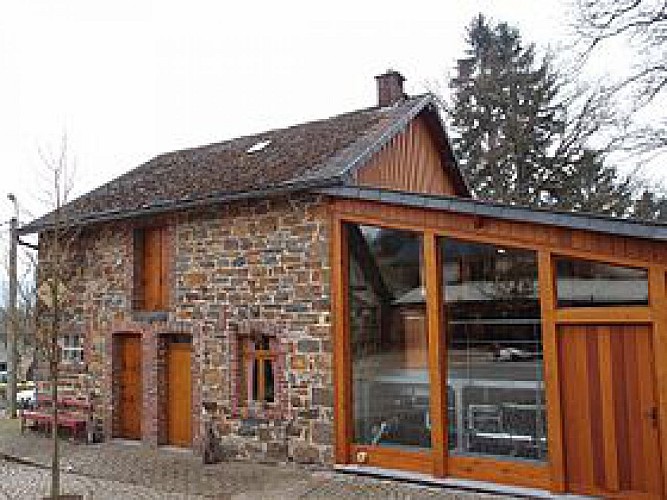 The Brasserie de Bellevaux
Website: www.brasseriedebellevaux.be/fr/
Tel: +32 (0)80/881.540
E-mail: info@brasseriedebellevaux.be
Located in the Eastern Cantons, the Brasserie de Bellevaux will introduce you to the delights of its artisanal Ardenne brews.
Set in a former farm, this family microbrewery will explain the various steps in the making of these high fermentation craft beers: lager, dark, white and the Malmedy Triple. All can be tasted in the tavern on site.
The beers and its terroir products
The Brasserie Bellevaux finds inspiration in the surrounding Eastern Cantons, a land of traditions. During the visit, you will get a chance to see the stunning red copper tanks used to brew the Bellevaux.
You can also try a selection of regional products on site: cheese made with raw milk, charcuterie from Malmedy, smoked trout from Ondeval... A beer can be recommended to match every dish to perfection.
Visitors with specific needs
The Brasserie de Bellevaux is one of the many sites certified by Access-i (meaning with facilities or/activities adapted to travellers with specific needs). You will find more details on the website to plan your visit.
Technical information
6 Bellevaux
4960 Malmedy
Lat : 50.3918446
Lng : 6.0075045