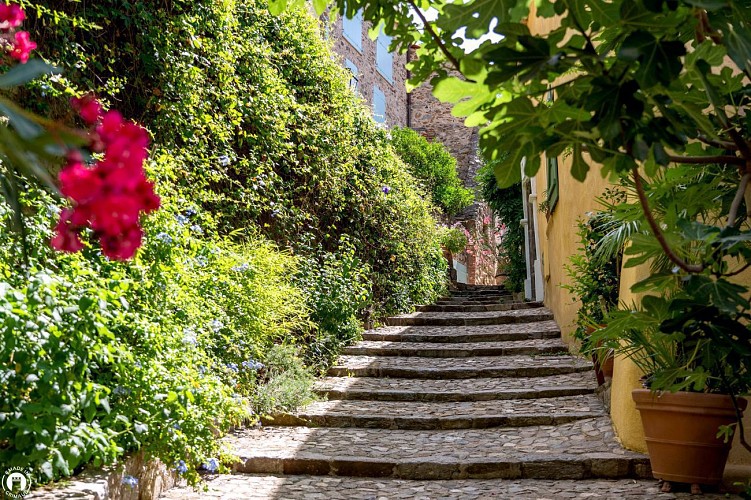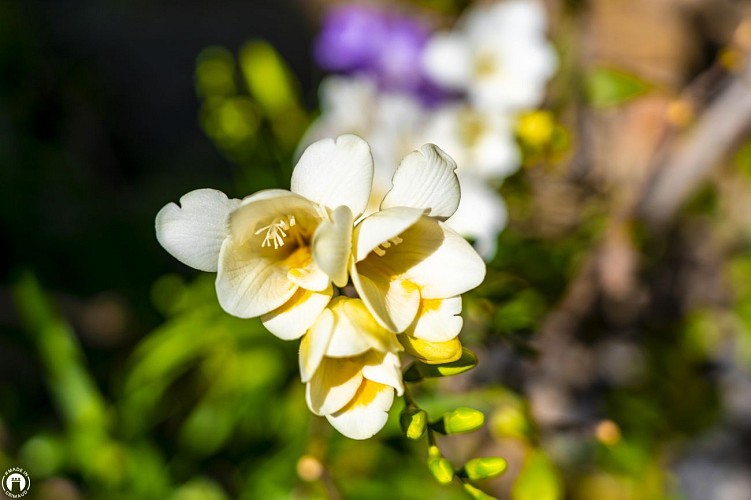 Historical tour of the village
Credit : Grimaud Tourisme
Come to the discovery of the Provencal and medieval village of Grimaud!
Get lost in the alleys or follow the proposed circuit, which takes about 1 hour.
A Provencal village full of flowers and stone houses.
Do not miss the most important monuments: the castle dating back to medieval times, the Church of St. Michel and the Penitents Chapel.
Grimaud is a village of art and several art galleries; one should make a detour there.
Feel free to come and collect the explanatory brochure at the Tourist Office!

1.6 km

max. 151 m

min. 79 m

60 m

-81 m

Altimetric profile
Starting point
1 Place de l'Église
83310 Grimaud
Lat : 43.2739
Lng : 6.52297
0 m

Museum of Popular Arts and Traditions
Founded in 1982 by two grimaudois; Decuers André and Guy Giraud, the...Read more
Route Départementales 558 83310 Grimaud
Lat : 43.2733
Lng : 6.52054
0 m

Penitents Chapel
Founded in the fifteenth century, in the seventeenth century it is...Read more
16 Place des Pénitents 83310 Grimaud
Lat : 43.2738
Lng : 6.51858
0 m

The Church St Michel
The first mention of the parish church of Grimaud appeared in 1069...Read more
Place de l'Église 83310 Grimaud
Lat : 43.2741
Lng : 6.52295
0 m

The Castle
This large medieval ruin is a listed monument. The foundation of the...Read more
Château de Grimaud 83310 Grimaud
Lat : 43.2749
Lng : 6.52115
0 m

Chapel St Roch
Chapel St Roch (eighteenth century): Saint Roch is mentioned as protection...Read more
Allée du Souvenir Français 83310 Grimaud
Lat : 43.2755
Lng : 6.52269
0 m

St Roch Mill
This mill, formerly called "Moulin de la Gardiole" is known since...Read more
Chemin Saint-Roch 83310 Grimaud
Lat : 43.2773
Lng : 6.52262
0 m