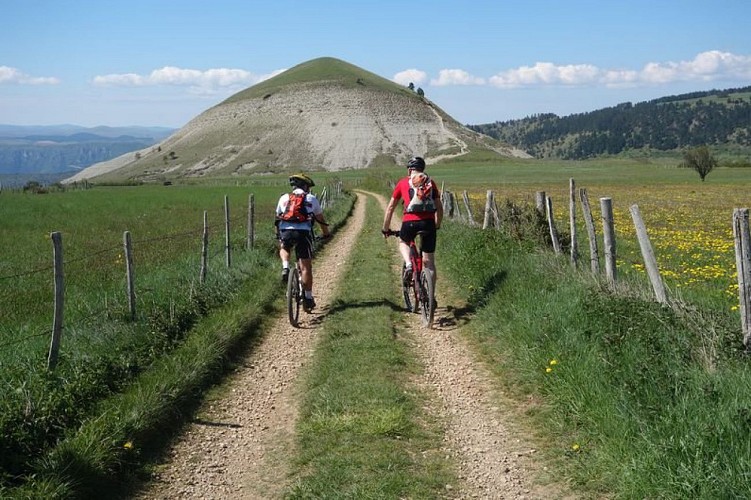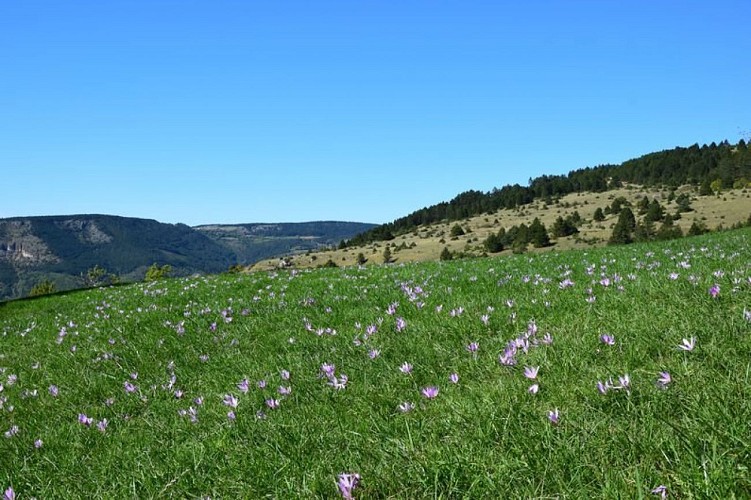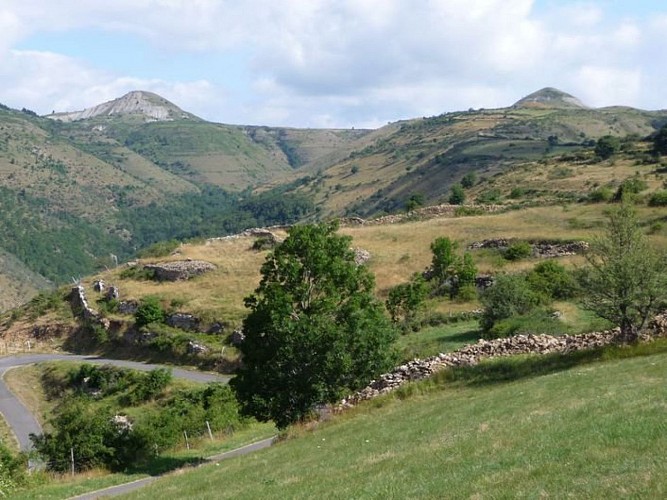 The Tour des Puechs (by mountain-bike)
Credit : © Cévenne Evasion
All sides of the Eschine d'Aze can be seen from this route, which brings together all aspects of mountain-biking: stony track and technical path. You will need strong legs!

Mountain-bike route #11. From the car park at the village hall, exit right onto the D 998. After a few metres, turn right towards La Baume. Immediately after the bridge, turn left and cycle along the Tarn to the Terre Rouge housing scheme. Before you get to the village de vacances (holiday village), turn right for the climb towards Issenges (GR 43). Keep going straight. Below the Eschine d'Aze, follow the track on the right towards Les Puechs. Before you get to the D 135, take the track on the right to go downhill to Malaval and then Malbosc. Take the road leading to Chadenet and go downhill on a magnificent path that will take you to Cocurès. Join up with the D 998 and cross the bridge to return to Bédouès.
24 km

max. 0 m

min. 0 m

1103 m

-1103 m

Altimetric profile
Starting point
Lat : 44.34433
Lng : 3.6047619

The Gautier goat farm
Yolande and Christian run a small farm where they make farmhouse goat's...Read more
Lat : 44.344928
Lng : 3.600917

Château d'Arigès
This can be seen on your left, in a gap in the forest. It was only...Read more
Lat : 44.343019
Lng : 3.58876

Transhumant history
"I moved my sheep to summer pastures all the way in the Margeride....Read more
Lat : 44.351312
Lng : 3.590496

The Manoir d'Issenges
This fortified house, built from 1624 onwards, is an example of a...Read more
Lat : 44.365555
Lng : 3.585837

Malaval hamlet
Malaval, built on the floor of a narrow valley, has the distinctive...Read more
Lat : 44.390735
Lng : 3.601369

The sweet-chestnut grove
The chestnut grove borders the former track from Chadenet to Bédouès....Read more
Lat : 44.357895
Lng : 3.603371
6 informations complémentaires
Ambiance
Te Tour des Puechs is for mountain-bikers looking for a challenge. A warm-up stretch on the small lane to La Baume leads up to a long ascent to Issenges, which is strenuous because it is initially so steep. As you pass below the Eschine d'Aze, you get a good look at the two buttes of Les Bondons, local geological curiosities.
Access
From Florac, take the D 998 towards Le Pont-de-Montvert
Advised parking
Car park at the village hall in Bédouès
Advice
No cycling off-track. You are strongly advised to wear a helmet. Do not forget your repair kit and a small set of tools. Please shut all gates and barriers after yourself. Slow down in farms and hamlets.