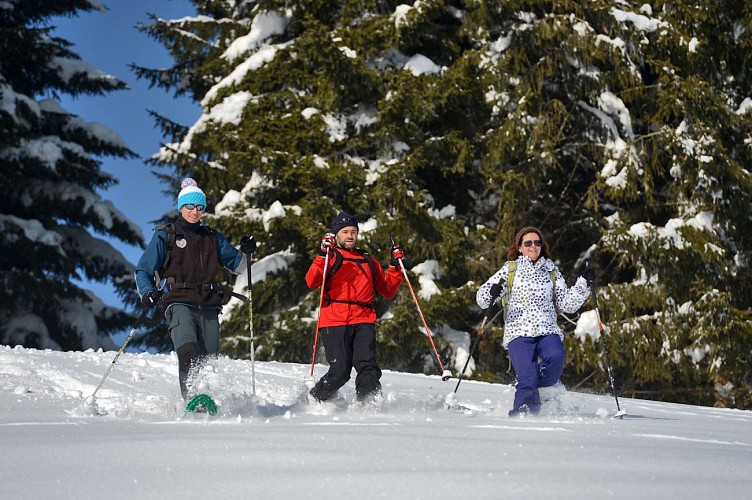 "Les Evettes from Flumet" n°12
Short hike to access to "Le Lac des Evettes" and to the panorama of the Val d'Arly.

From the foot of the Evettes chairlift, head towards the kindergarten and follow the ski slope for 50 m upwards. Leave the track on the right and enter the wooded area. The route continues uphill, through a clearing close to some alpine dwellings. Leave the clearing to enter the forest, in the Bois des Evettes. The route winds for a long time and comes out in a large clearing. Continue towards the big farm. From this point, turn right towards Montagnette and Lac des Evettes. From the lake, continue towards Sur Le Crêt and loop to return to the crossroads of the big farm. From there, return to the Evettes car park by the same route.
6.1 km

max. 1369 m

min. 914 m

350 m

350 m

Altimetric profile
Lodgings nearby
Starting point
1169 Route des Evettes
73590 Flumet
Lat : 45.823849
Lng : 6.542799
0 m

Les Evettes chairlift
The Evettes Chairlift opens this summer and gives you access to marked...Read more
Lat : 45.823805
Lng : 6.542863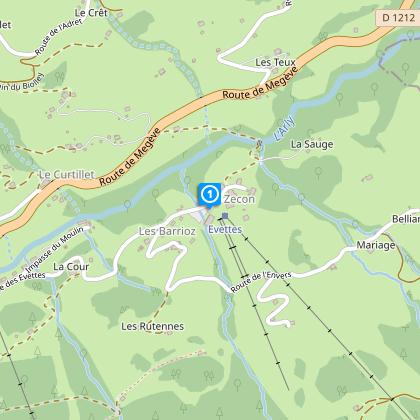 1
D1212 73590 Flumet
Lat : 45.823849
Lng : 6.542799
0 m

La Montagnette
Mountain restaurant located next to Lac des Evettes, on the slopes...Read more
Lat : 45.817764
Lng : 6.55754
0 m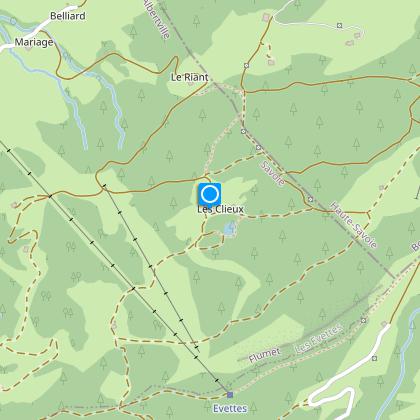 2

Shuttle bus
The free shuttle service links St Nicolas & Flumet to the bottom...Read more
Lat : 45.817846
Lng : 6.513944
3 informations complémentaires
Open period
From 15/12 to 15/04.

Subject to snow conditions.