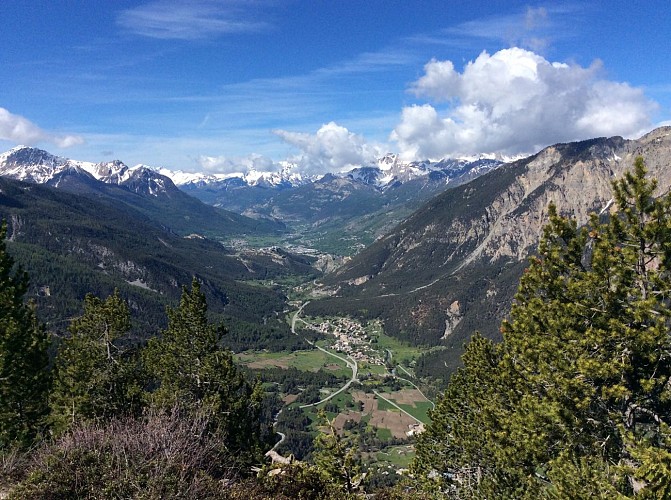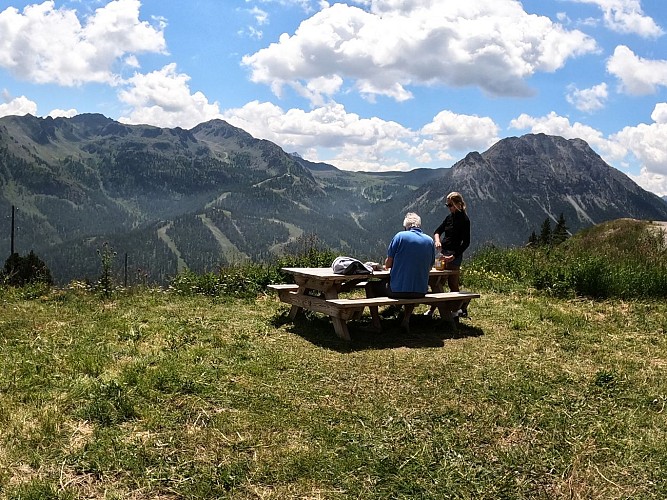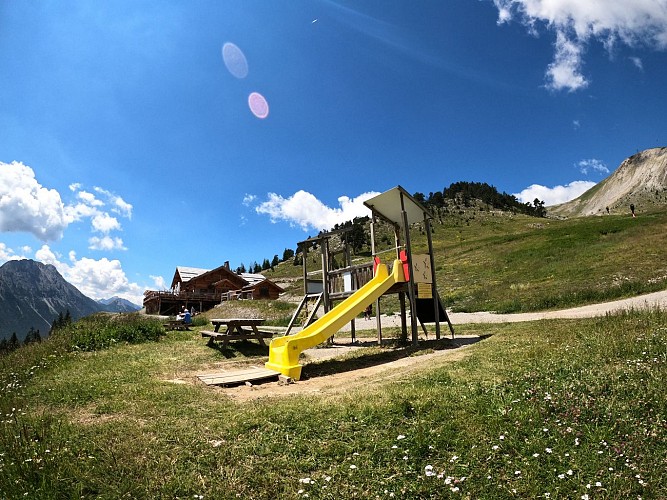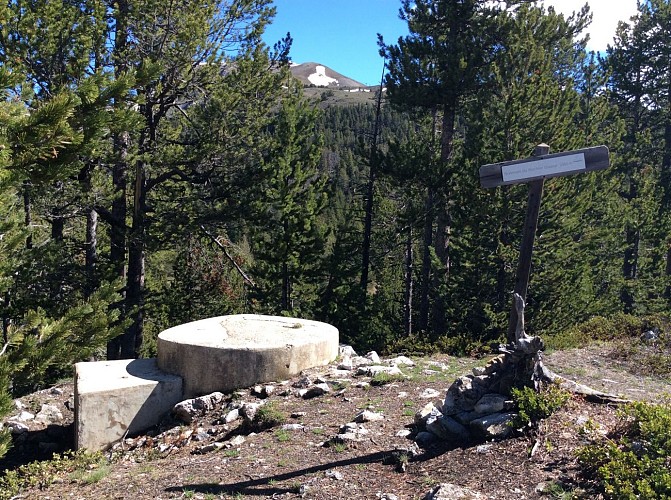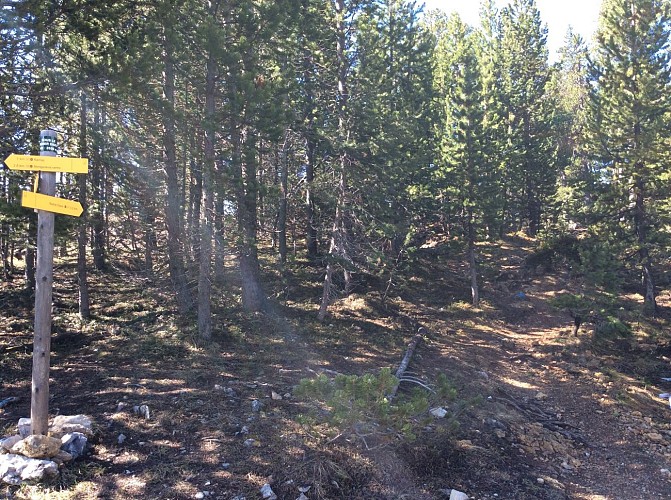 Randonnée - Le Rocher Diseur par le TéléCabine du Chalvet
An ideal hike for families
A downhill hike from the top of the Chalvet cable car to a magnificent viewpoint over the Clarée valley.

Don't miss the military pill at the top of the Rocher diseur, a witness to the Second World War.

Highest point: 2135 m (Arrival of the Chalvet gondola)
Type of route: loop
Distance: 5 km
Duration: 1 h 30 (+ 10 min ascent in the gondola)
Up: 85 m
Down: 370 m

ITINERARY

1. Take the Chalvet cable car (behind the Tourist Office)
2. On arrival, turn left towards the Terrasses restaurant
3. Continue straight ahead on the track towards Rocher diseur.
4. At Sous le rocher diseur, go straight up the rocky spur towards Rocher diseur. At the top, you can admire a large part of the Clarée valley and in the distance Briançon and its forts. On your right, you will find a military pill
5. Go back the way you came, first under the "rocher diseur", then straight ahead on the track until you come to a crossroads with a path going down on your right, heading back to Montgenèvre.
6. Take the path, which takes you back to the heights of the village. Go down the rue de la Combe. Turn left onto Rue du Rocher de Dix Heures, then left again onto Rue du Praya. At the bottom of Rue du Praya, turn left into Rue de l'Eglise to return to the Tourist Office.
5 km

max. 2159 m

min. 1850 m

85 m

370 m

Altimetric profile
Starting point
Télécabine du Chalvet A côté de la Mairie
05100 Montgenèvre
Lat : 44.933208
Lng : 6.726979

Les Terrasses
Restaurant d'altitude perché à 2100 mètres avec...Read more
Lat : 44.940365
Lng : 6.721106
2100 m
Date and time
From 24/06/2023 to 25/06/2023
From 04/07/2023 to 31/08/2023
From 04/07/2023 to 31/08/2023 from 10:00 to 17:45
From 24/06/2024 to 25/06/2024
From 04/07/2024 to 31/08/2024
From 04/07/2024 to 31/08/2024 from 10:00 to 17:45
4 informations complémentaires
Location complements
Go up by the Chalvet cable car
Open period
From 24/06 to 25/06, every Saturday and Sunday.

From 04/07 to 31/08, daily.