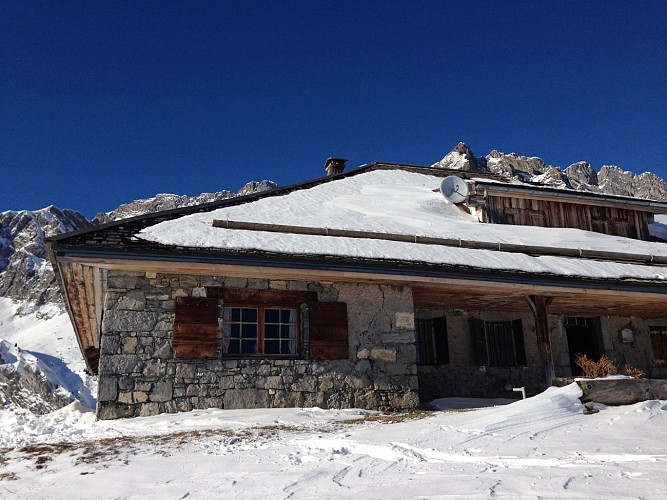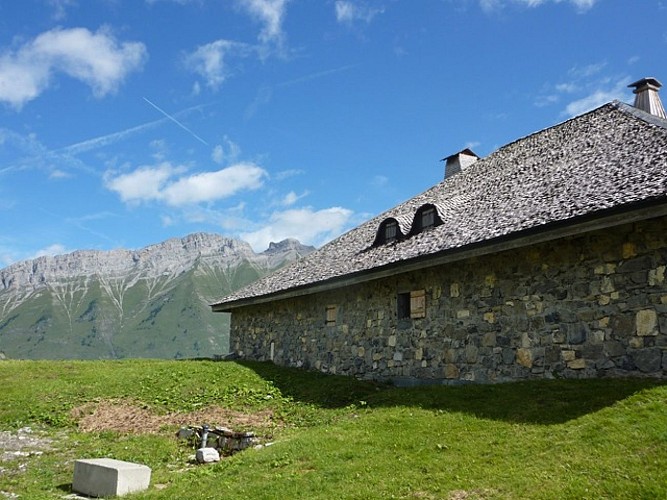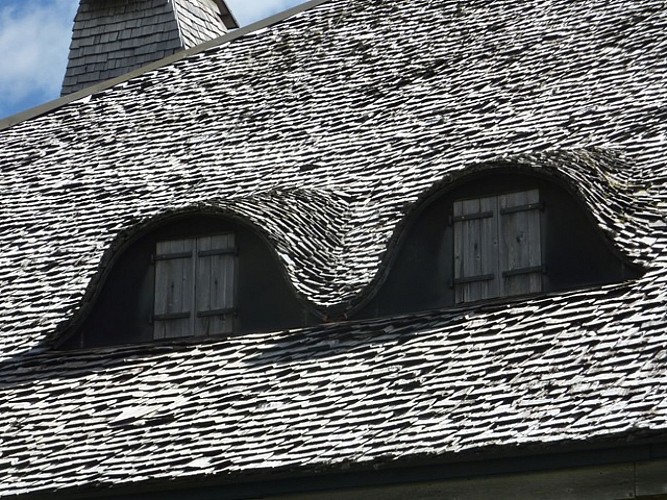 The Chalet du Curé, with its imposing outline and four-sided roof, reflects the influence of religious orders on the architecture of alpine farmhouses. Indeed, in the olden days, alpine mountain farms were often worked by monks.
Some people claim that the chalet owes its name to its unusually-shaped roof, resembling an ecclesiastical badge, but that's not the case. The chalet quite simply belonged to the parish priest, Abbé Balmand of St-Nicolas la Chapelle. Having once belonged to a Count of Flumet, it was confiscated during the Revolution and sold, in 1799, with the profits going to the French Republic.
Stunning place from where you can enjoy views over the Aravis, the valley of Le Plan and other surrounding peaks : La Mïa, La Croisse-Baulet, Ramadieu, Le Christomet and Le Torraz. In the foreground you can see L'Etale and the Aravis chain of mountains. There is also a beautiful view of the Mont-Blanc mountain range.
Technical information
Route des Montagnes
73590 La Giettaz
Lat : 45.84348
Lng : 6.460218
1652 m