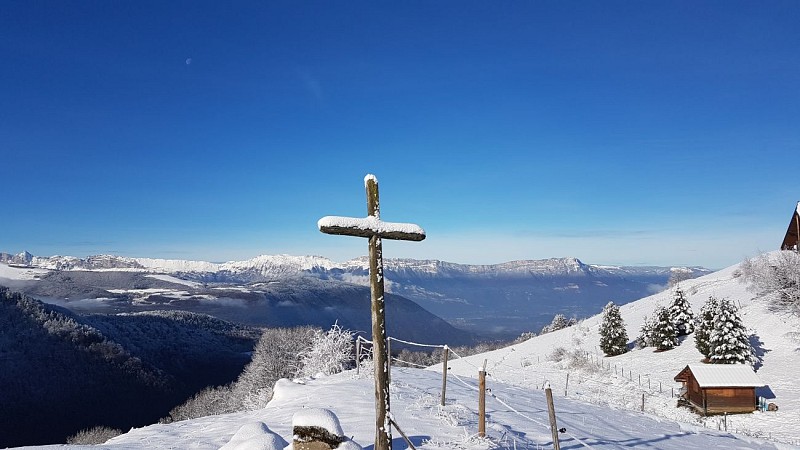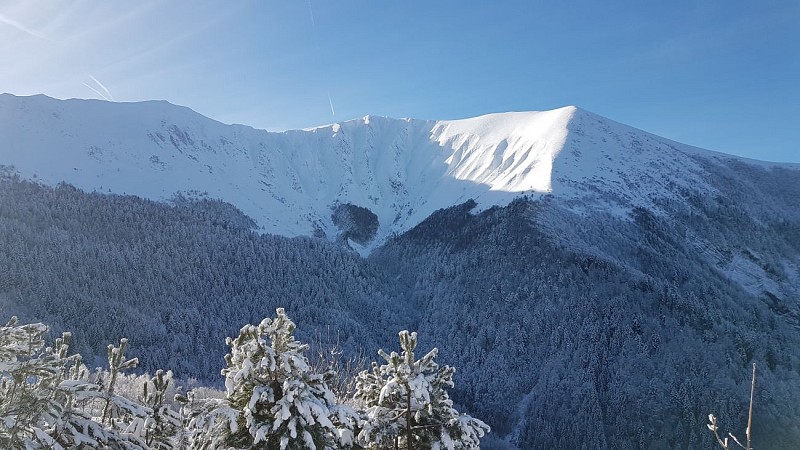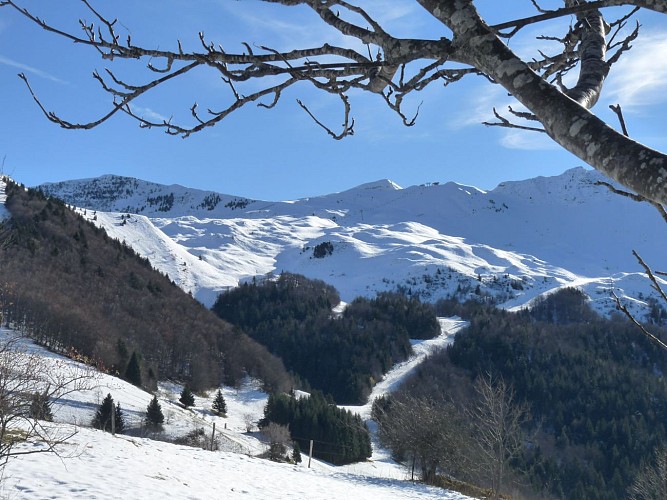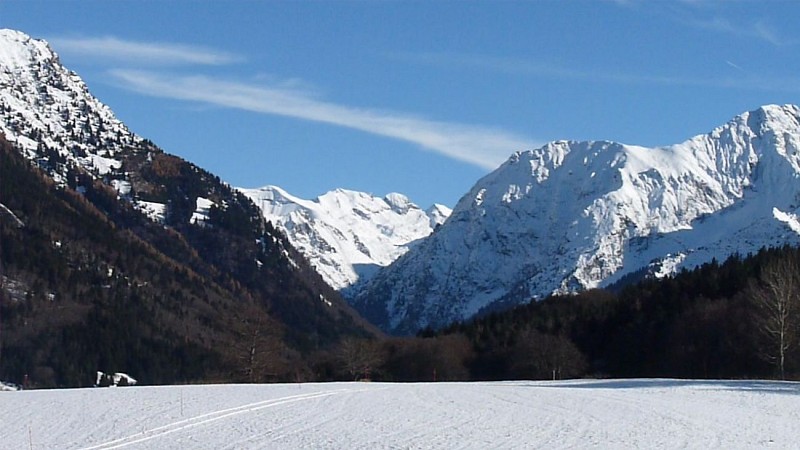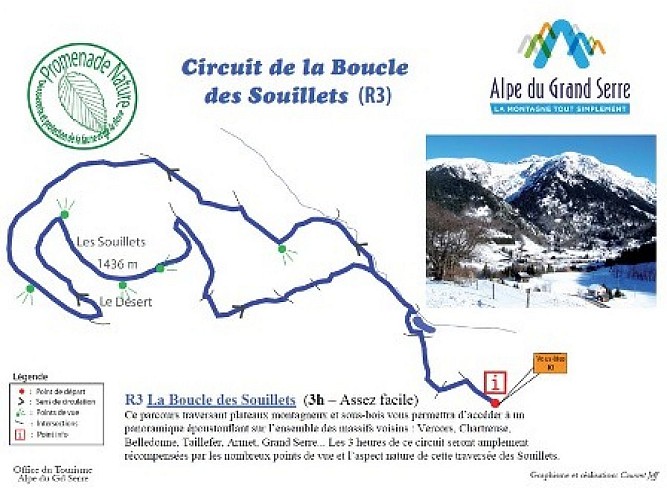 Itinerário de caminata con raquetas de nieve - Bucle de los Souillets
Esta ruta que atraviesa mesetas montañosas y el sotobosque da acceso a un panorama increíble sobre el Grand Serre y algunas cadenas de montanas cercanas : Vercors, Chartreuse, Belledonne ...

Los esfuerzos de este circuito se verán ampliamente recompensados ​​por los múltiples puntos de vista. Pasen sucesivamente por valles de hierba, bosques blanqueados por la nieve, miradores maravillosos, una pequeña aldea linda...
5.5 km

max. 1430 m

min. 1347 m

100 m

0 m

Altimetric profile
Starting point
Immeuble les Mélèzes
38350 Alpe Du Grand Serre
Lat : 45.024649
Lng : 5.86104
0 m

Bivouac caravan area of Alpe du Grand Serre
The parking is located in the village centre, next to Town Hall, nordic...Read more
Lat : 45.028732
Lng : 5.857344
0 m

Alpe du Grand Serre Tourist Office
This family resort is situated at Oisans's doors and at 45 km from...Read more
Lat : 45.024649
Lng : 5.86104
1374 m
3 informations complémentaires
Open period
Del 10/12 al 30/04.