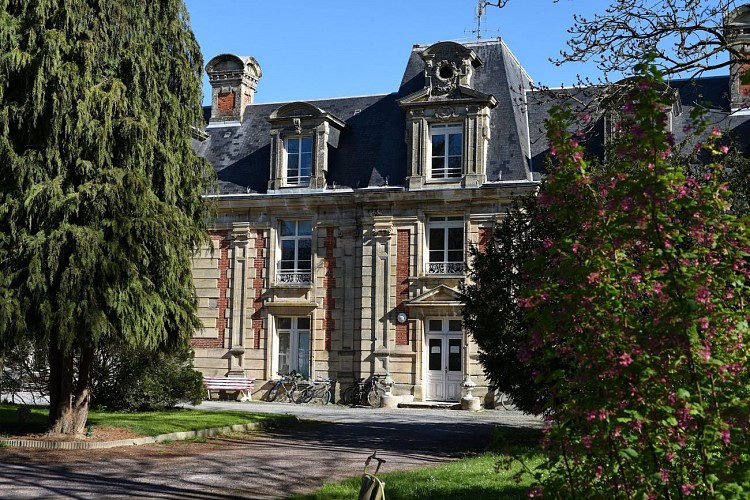 The castle is known as Emmaus Castle because it currently houses the Emmaus Companions community, which opens its doors several times a week to sell items collected to finance the accommodation of the "companions".

The castle was built by Antonio Mellerio in the 19th century, between 1866 and 1868, in carved stone and red brick in the composite style in vogue during the Second Empire dominated by the architecture of the reign of Louis XIII.

After several rentals, the castle was during the Second World War the seat of the Kommandantur. In June 1944, the buildings were severely damaged and the park was destroyed. Finally, in 1973, the estate was sold to the Emmaus Companions. Today, many people visit Tailleville Castle several times a week, but it is now very difficult to recognize the goldsmith's "masterpiece"... where, however, the romantic and tragic memory of Antonio and Anna still floats.
Infos techniques
3 Route de Saint-Aubin
14440 Douvres-la-Délivrande
Lat : 49.3055665
Lng : -0.4107428