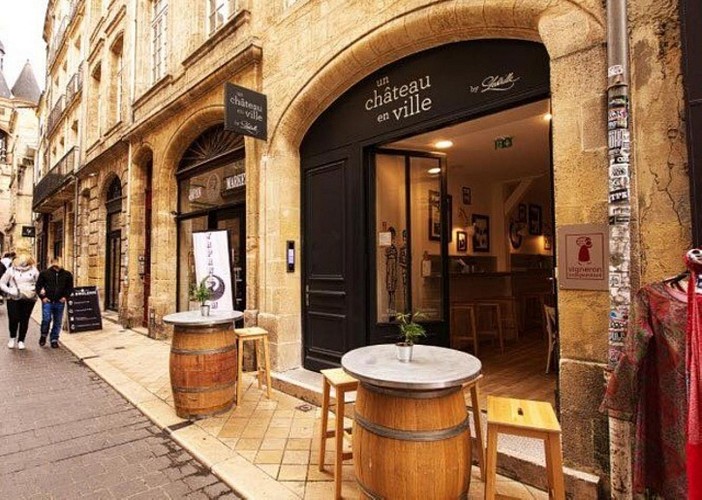 Credit : Un château en ville
A first in Bordeaux: a wine château in the heart of the old town! "un château en ville" is a combo of a tasting room, casual dining as well as a boutique, all by Château Lestrille.
Infos techniques
23 Rue Saint-James
33000 Bordeaux
Lat : 44.8363
Lng : -0.571509
3 informations complémentaires
Formule
1 glass of wine of the château Lestrille and 1 tapas for 5€
Schedules
Wednesday & Thursday: from 4.00pm to 11.00pm
Friday: from 4.00pm to midnight
Saturday: from 12.00pm to midnight
Sunday: from 11.00am to 5.00pm"