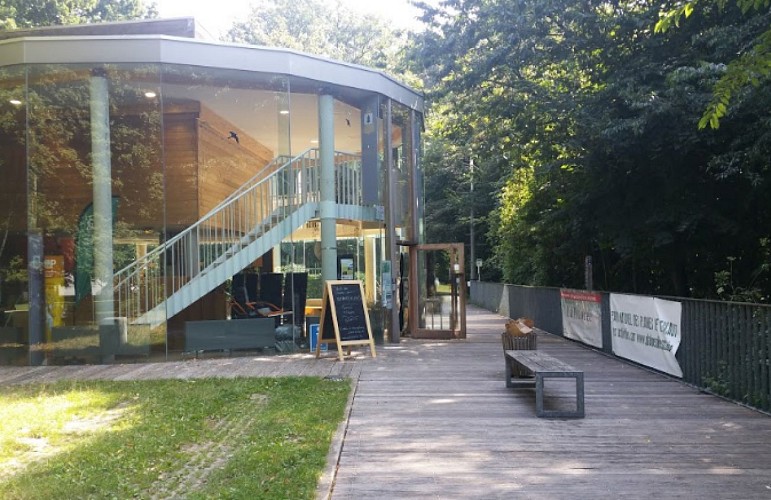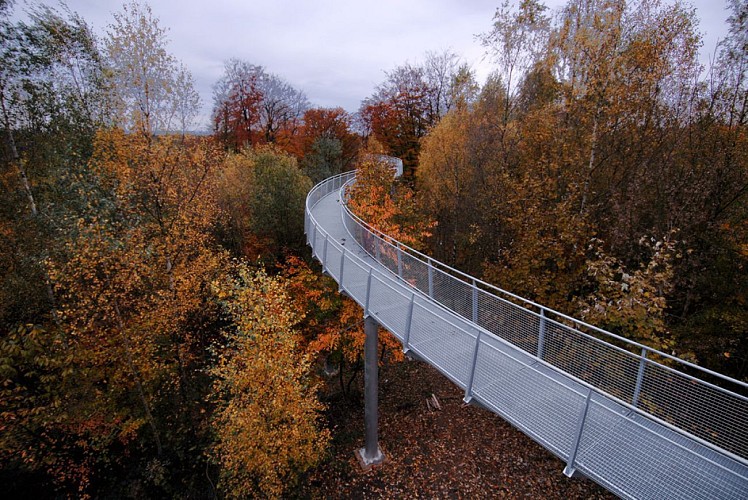 1. Maison du Parc et accès au Promenoir des cimes.
The Route Paysagère starts from the Maison du Parc Naturel des Plaines de l'Escaut. Located on the edge of the Bon-Secours forest, the site has a reception area, picnic tables, parking lots, as well as numerous didactic panels offering many other walking possibilities. The site is welcoming, the views are limited by a surprisingly omnipresent tree vegetation since we are also on the edge of the city of Peruwelz.

The access to the Promenoir des cimes offers a suspended walk on the Mont de Péruwelz which is also the "tipping point" towards the border. On this metal structure, not counting on observing the canopy, it is possible to see the landscape as far as the Quiévrain wind turbines.
Technical information
31 Rue des Sapins
7603 Péruwelz
Lat : 50.4980667
Lng : 3.6127102