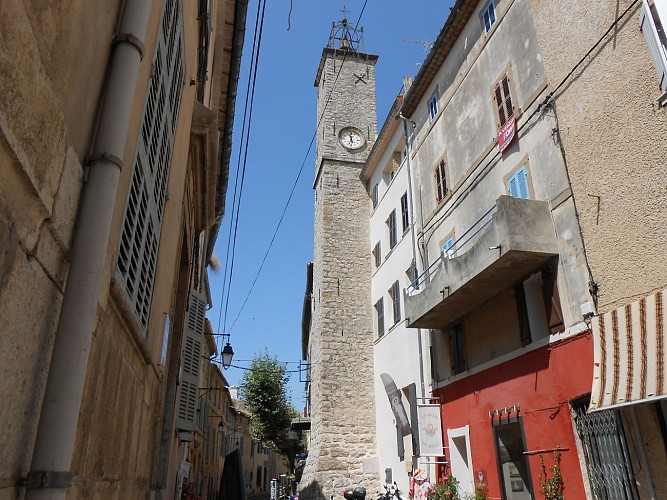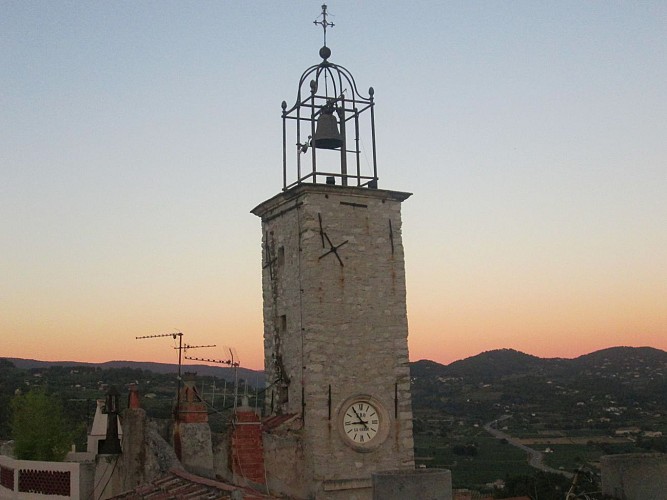 Built in the 16th century, it is narrow (2,6 meters at the side base) and runs for about 20 meters. It is topped by a pretty wrought iron campanile.
The clock :
_ 1540 : purchase of metal by City Council
_ Manufacture of the clock by the locksmith of the Cadiere
The tower :
_ built in 1551 outside of the second walls
_ the bell (10quintals, 450kg and rings the G) : melted by Jehan Ardisson "smelter for the king" in Marseille, transported in 9 days to the harbor of the Lecques by boat. It is laid in 1585. It also has a beautiful campanile in wrought iron.
Technical information
rue Marx Dormoy
83740 La Cadière-d'Azur
Lat : 43.196278
Lng : 5.755929