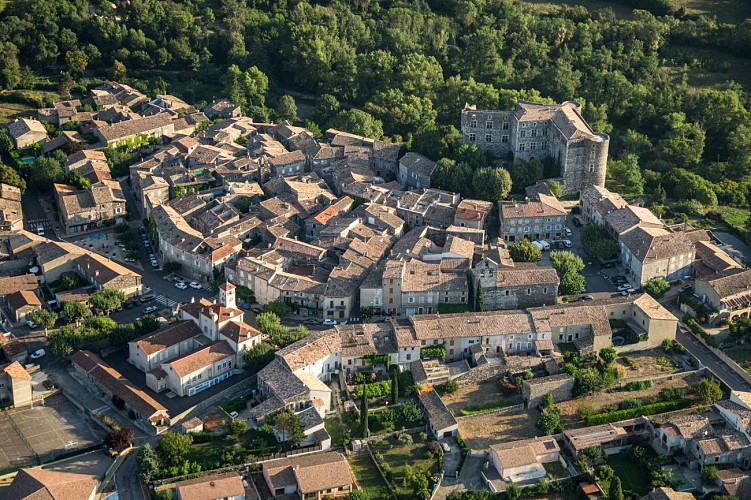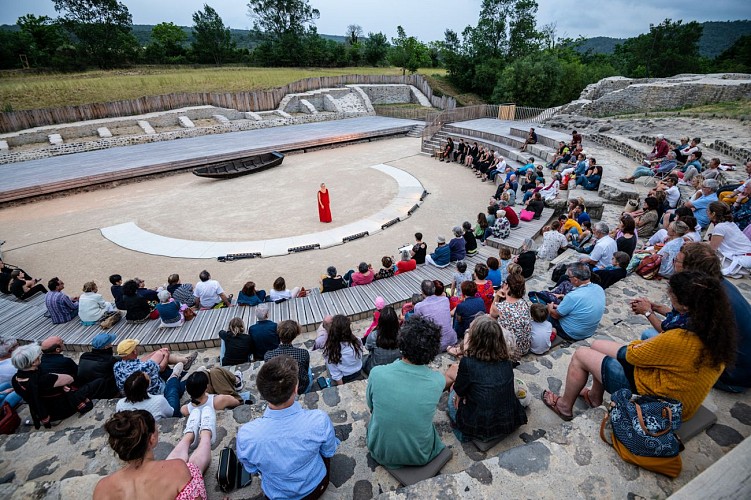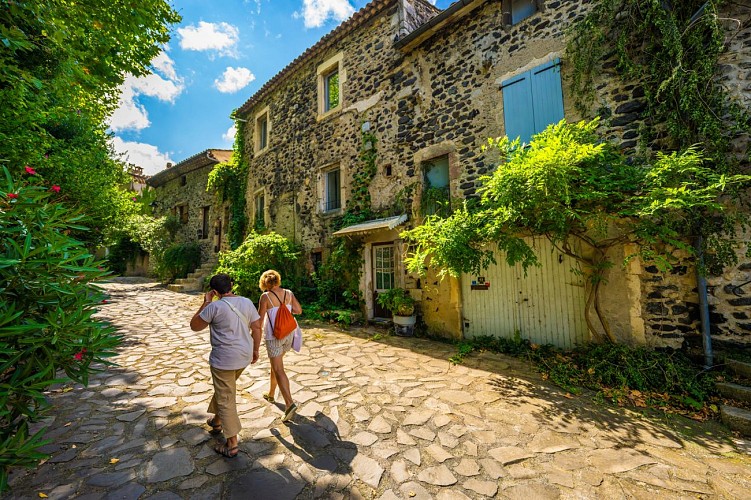 Alba-la-Romaine : a village with outstanding character
Alba is bursting with 2000 years of history…What makes Alba so unique? La Roche's hamlet built around a basalt peak and the village established around the castle, also built on a volcanic peak.
Located on the edge of the massif of Coiron, surrounded by vineyard, Alba-la-Romaine is proud of its rich historical past. This 2000 years old city has an impressive feudal castle, built on a volcanic dike, fenced by many houses that make it "character village".

Alba, former capital of the Helviens, a Gallic tribe, was, at the beginning of the 1st century AD., an active Gallo-Roman city before becoming the first bishopric's headquarters of the Vivarais at the end of the 4th century.
Today, we can discover the medieval village, clustered inside its 15th century ramparts. The entire village is clad in white (limestone) and black (basalt).The facades are chequered because of the basalt and limestone, local materials used to build stunning houses, given to Alba its particular atmosphere.

The castle: at an undetermined period, the Bishops of Viviers have built a square dungeon on a basaltic dike around which the population formed the first castrum (fortified city). From the middle Ages until 1904, Alba bore the name of Aps, the family name of the lordship. During the French Revolution, the castle was ransacked and sold in 1793 as a national property.
In 1880, a native started the castle's restoration. Starting from 1914, several owners succeeded one another until 1975. The restoration began with the help of the Historic Monuments administration. Listed in the supplemental inventory of the Historic Monuments, the current castle, laid out on the foundations of the medieval castles, still has its substructure.
Technical information
07400 Alba-la-Romaine
Lat : 44.55518
Lng : 4.597258
0 m