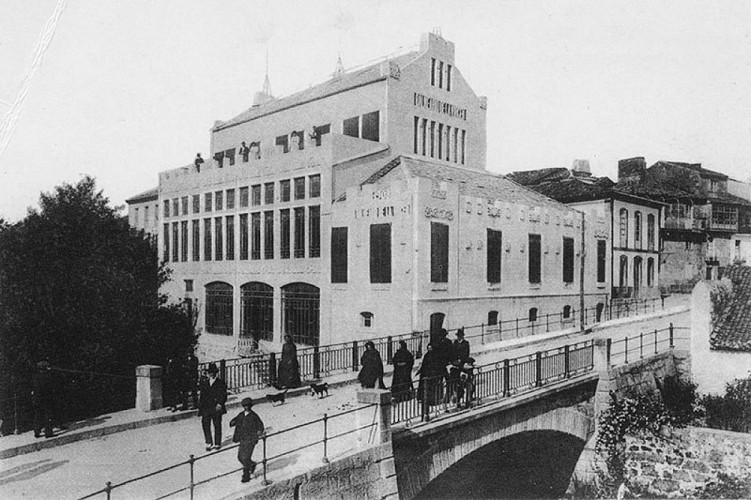 Hydrotherapy has been an everyday activity in this town since the early 19th century. However, it was proved that Romans had already used these waters, since over 500 bronze coins were found in the hot spring known as Lume de Deus. According to some historians, there was a thermal complex, a mansion called Aquae Calidae, the capital of the Cileni's town.

There are nineteen springs of minero-medicinal waters pouring out from the subsoil at different temperatures, ranging from 18 to 59 ºC, and having varied medicinal properties.

In the early 19th century, thanks to the donation by Pedro M.ª Cisneros de Castro, also known as II Count of Ximonde, the Casa Grande dos Castro was built. This house, which is well-known for giving access to the spring waters to those who could not afford to pay the baths, is one of the most important noble constructions in the town centre.

It is believed that the fifteenth-century house-tower of the town, popularly known as O Baño, no longer existing, is now a municipal wash place where spring waters are used.

In the middle of the 19th century, there were six bathing places in Cuntis, all of them in poor condition. In 1881, the spa hotel known as Baños de la Virgen started operating and this was, together with O Castro, the most important building of the time. During the first half of the 20th century, the management of the six baths and the thirteen spring water fountains in Cuntis was centralized.