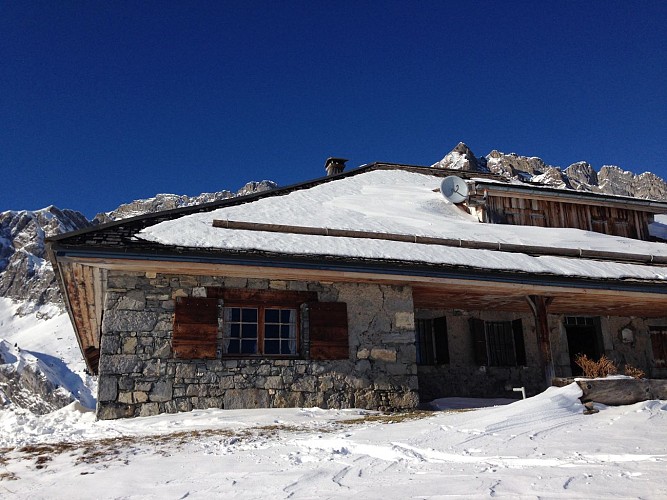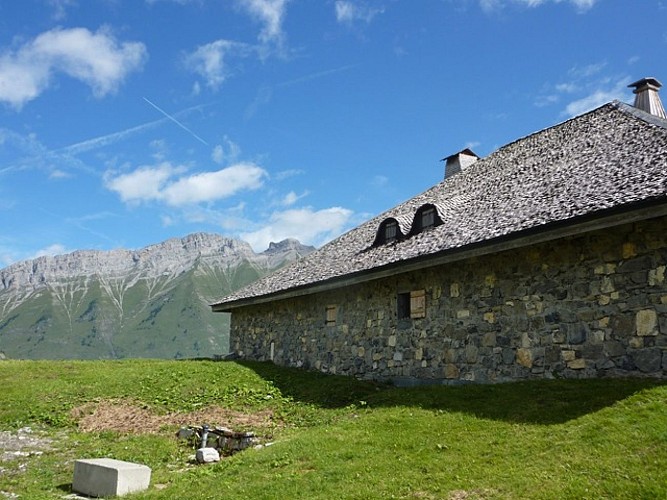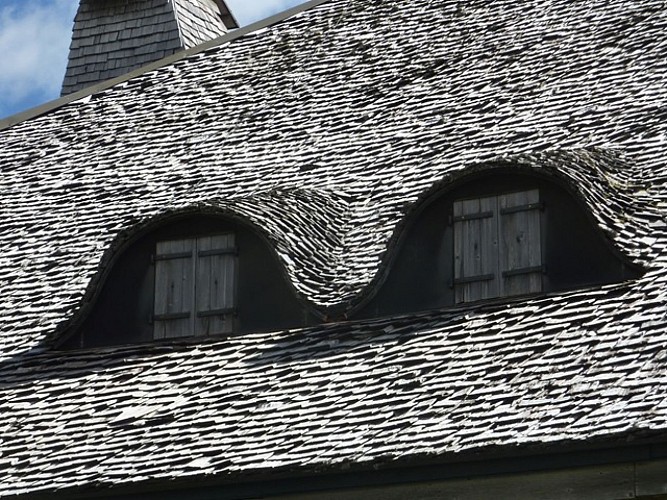 The Curé's Chalet, with its massive outline and four sections of roof, reflects the influence of religious orders on the architecture of alpine farmhouses. Indeed, in the olden days, alpine mountain farms were often worked by monks.
4 informations complémentaires
Contact
Phone : 04 79 32 91 90

Email : info@la-giettaz.com

Tips
Road suitable for motor vehicles (rocky path)
Possible hike from the Aravis Pass, Foiroux or Manant.
Updated by
Office de Tourisme du Val d'Arly - 19/07/2019