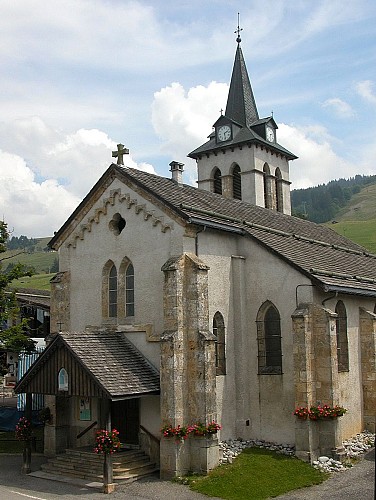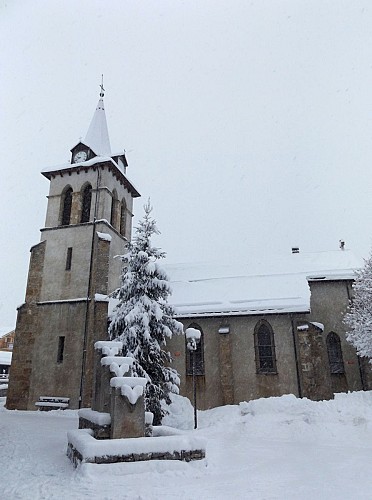 Credit : Mollier Jean-paul
The church of Crest-Voland, which is dedicated to the Nativity of Our Lady, was built between 1863 and 1866 on the site of the old 16th century church.
The neo-Gothic style church has a single nave with three spans, separated by granite pillars, and a large, low-built chancel. Note the beautiful stained glass windows installed in 1913, the bright colours of the paintings inside and the altars made from white Carrare marble. The bell tower houses a collection of ten bells which ring regularly everyday.
Technical information
Chef-Lieu
73590 Crest-Voland
Lat : 45.794856
Lng : 6.505162
1230 m