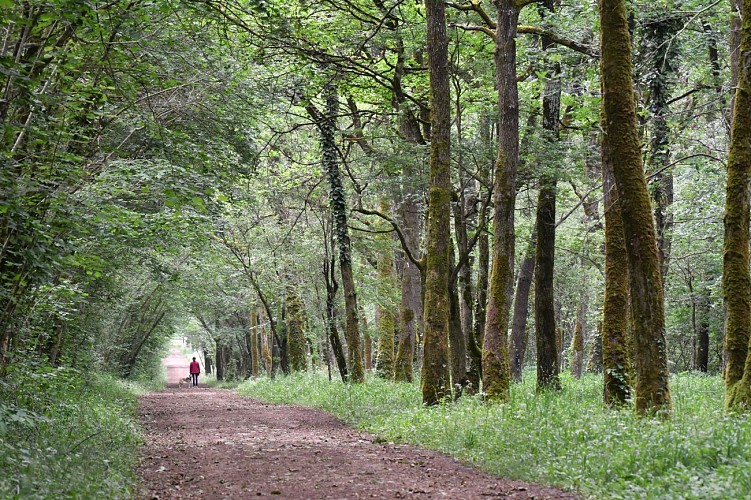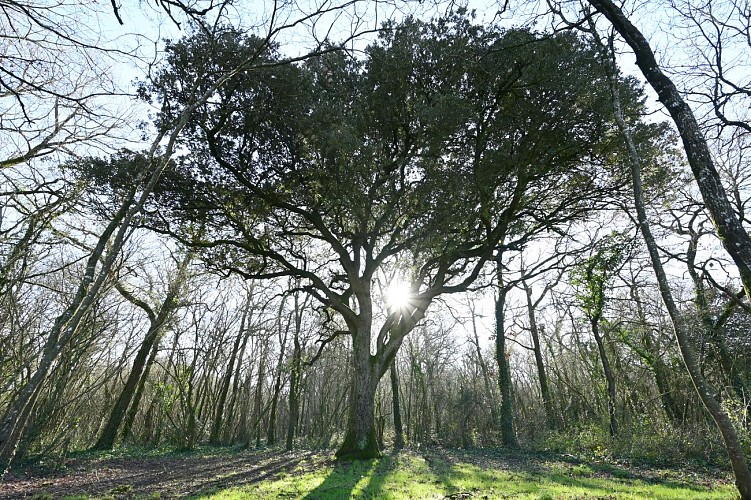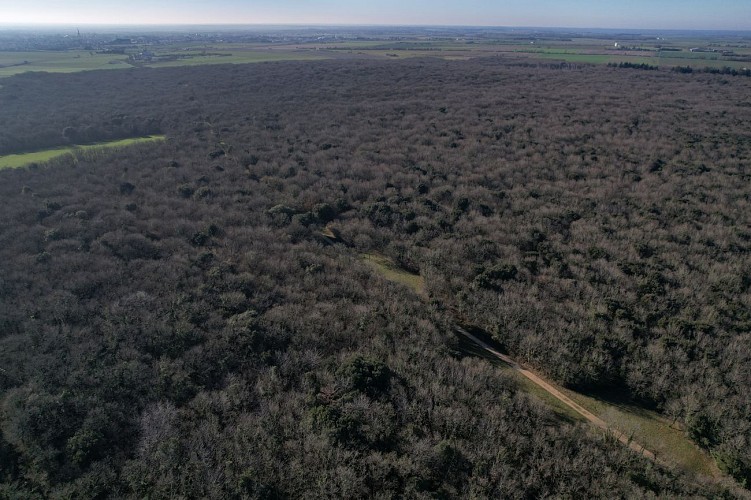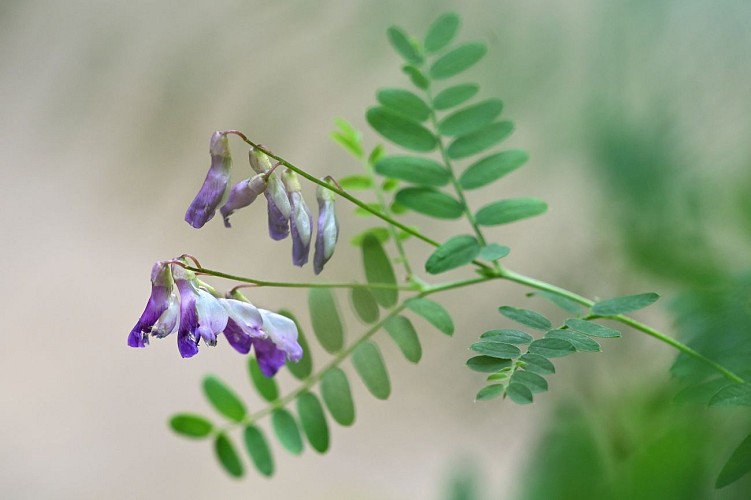 Credit : alexandre lamoureux
The Sainte-Gemme Forest is one of the few Vendée forests to extend over calcareous soils, giving it a particularly original flora. It is managed as a coppice and includes extensive oak woodland at different stages of development, very beautiful undergrowth and abundant flowering lawns in spring.

There are interesting pedunculate and pubescent oaks. In addition, there are rare species that are found here at the extreme limits of their extension zones. The presence of truffle oak has even been reported, but not confirmed....

Mountain parsley, from the umbellifer family, has found here a suitable ground for its development. Marshmallow officinale lights up the paths with its pale purple corollas. Black Milan, variable buzzard and European hawk, formidable birds of prey, make it their hunting ground while wild boar and badger take advantage of the thickets to stay hidden and go out at nightfall...

At the time when the sea extended its arms around Sainte-Gemme, the forest already existed. It was also used as a refuge for Neolithic man, as evidenced by the many flints, axes and carved arrows found in various places. Much later, it favoured the establishment of a Celtic tribe, the Pictons, in the Vendée region. Keeping their rites and customs, they made the oak grove of Sainte-Gemme a sacred place where the druids came into contact with the deities...
Technical information
Route de Corpe
85400 SAINTE-GEMME-LA-PLAINE
Lat : 46.4850311
Lng : -1.131215
0 m