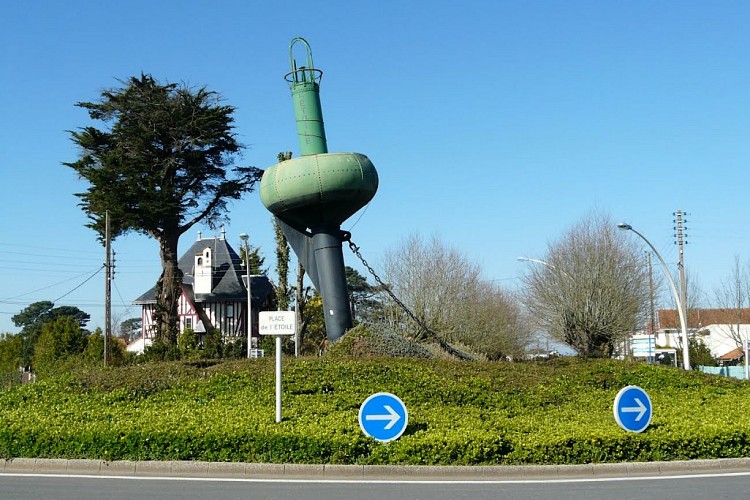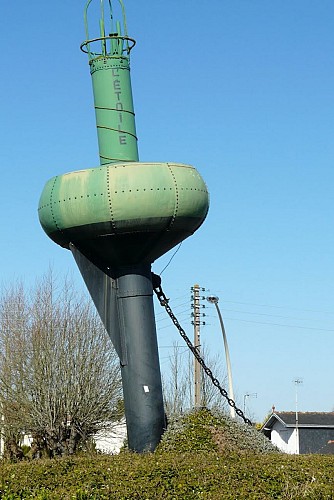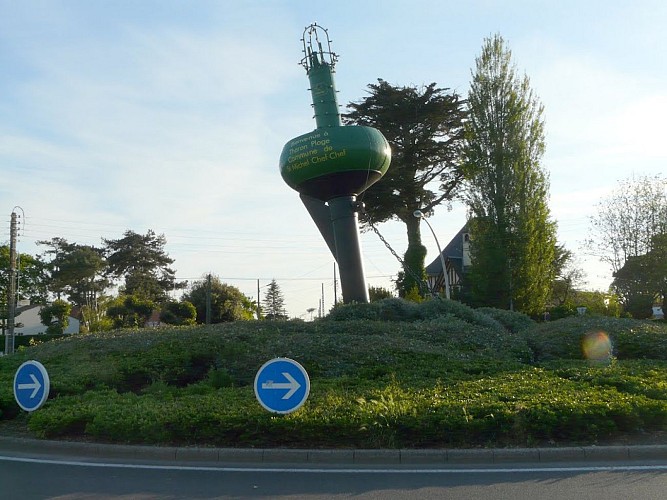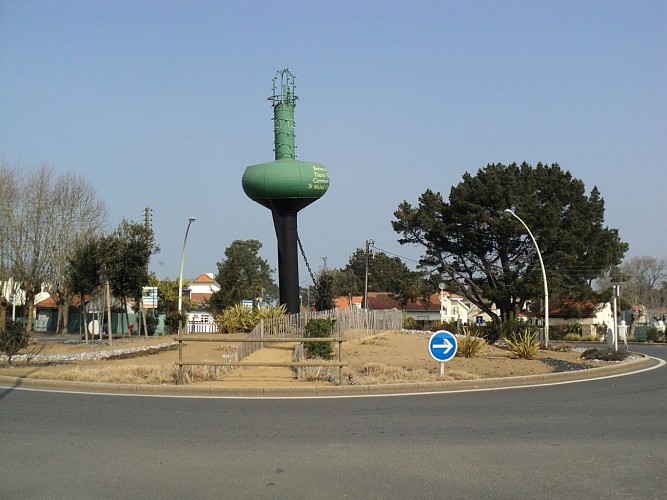 LA BOUEE SIFFLANTE DE THARON
This buoy was whistling by the movement of the waves .... and by what means ???

A pressure was exerted inside and the air while being evacuated then activated a whistle hence its name of whistling buoy !

According to reports, there is only one example of this type in operation in France; other more sophisticated types of markup have replaced them.

The whistling buoy is also called the green buoy by the locals ...

For more details, go to the corner of avenue Ernest Chevrier and avenue Joffre ...
Technical information
Place de l'Etoile Avenue Ernest Chevrier
44730 SAINT-MICHEL-CHEF-CHEF
Lat : 47.16434
Lng : -2.16137
0 m