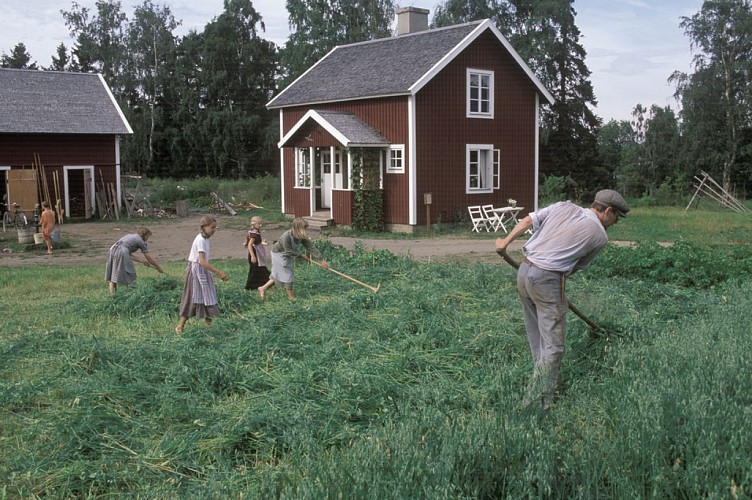 Per Albin Croft - the buildings
Per Albin-torp – the background

In the year of 1933 it became possible for seasonal forest workers to borrow money at low cost from the state for a small farm. The idea was that the wife would take care of the farm in the winter when the husband was working in the forest.

In a mere ten years, more than 6 500 so-called Per Albin crofts were built in Sweden. As many as 1 276 of these were built in Jämtland and Härjedalen. It was possible to borrow up to 6 000 Swedish crowns free of interest on condition that the borrowers were healthy and conscientious, and lacked the funds to acquire housing elsewhere. Those who were granted a loan undertook to break new soil over an area of 1 hektar (about 2½ acres). The cottages must adhere to the specific plans and thus most of them look the same although there were three types available. The majority of the Per Albin crofts were built in the mid-1930s, whereupon the pace of growth slowed as more and more people moved to the towns and it became easier to buy a cottage with soil already broken than building new. All the planned cottages were not finalised. In 1948 the labourers' small farm loans were discontinued.

This Per Albin corft is a reconstruction built in the most common variety, type No. 1. The original cottage was built in 1935-36 in Järvsand, Alanäs parish and whence we have also brought much of the history. 
Infos techniques
Lat : 63.1917979
Lng : 14.635619
0 m