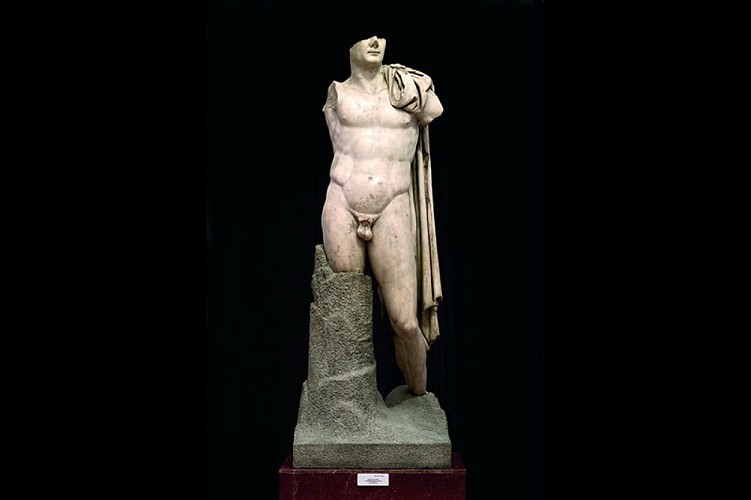 Heroic representation of the emperor Trajan, who appears naked with a blanket over his left shoulder, falling in straight folds from the same side on the back. Adopt the attitude of the commanding general (imperator) in the act of speech. He must carry the scepter in his right hand raised, and perhaps a sword in his left. The statue was discovered in Italica in 1788, having been built under Emperor Hadrian.

Lichnites Parian marble, sculpted bit.
Height 220 cm.
117-138 AD

SourceItalica, Santiponce, Sevilla.
Infos techniques
Lat : 37.3709053
Lng : -5.9870996
0 m