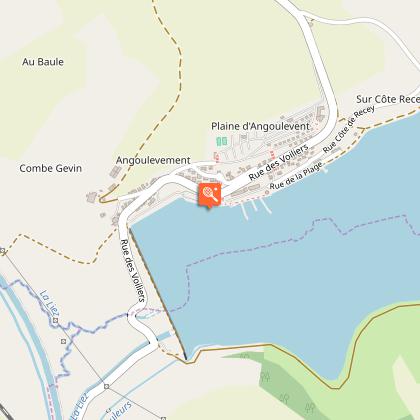 LES 4 LACS DU PAYS DE LANGRES
Over a hundred years ago, the Langres countryside was transformed with the addition of 4 lakes, or reservoirs, destined to feed the Marne – Saône canal. They are now at the very heart of holidaying in the Langres region. Nautical pastimes such as swimming, sailing, watersports and fishing are part of the programme, but they are also the perfect spots for relaxing, walking and hiking.

Liez Lake
Liez Lake covers an area of more than 716 acres and is the only lake that can be seen from Langres city ramparts. The dam, measuring 460m long and 16m high, was completed in 1888. The lake marina centre offers a great number of tourist-orientated facilities and activities, including lake fishing for carp and pike.

Charmes Lake
Charmes Lake covers an area of more than 486 acres. It has a dam measuring 362m long for a height of 17m and was completed in 1906.
It is a prized fishing spot, with zander fish (a close cousin of the perch), pike, carp and even catfish, much to the delight of fishing specialists!
The lake is accessible for swimming, pedal boats, canoes, rowing and electrically powered fishing boats.

Mouche Lake
The smallest of the 4 lakes, it has a 410m retaining dam built in a half viaduct style between 1881 and 1890. The lake covers 232 acres and can easily be toured by foot or by mountain bike over a 7km trail. The surrounding forest frames the magical sight of two local villages, St. Ciergues and Perrancey, reflected on the lake surface.

Vingeanne Lake
When the water is at its highest level, Vingeanne Lake covers a surface area of nearly 492 acres. Built in 1906, it has the longest dam wall of all 4 lakes. A hugely popular area for ornithologists tracking bird migration and the many bird species that flock to the lake, it has a bird discovery trail and an observatory. The leisure centre and beach offer plenty of activities for family entertainment.
Infos techniques
Office du Tourisme du Pays de Langres Square O. Lahalle
52200 Langres
Lat : 47.868833
Lng : 5.375919
0 m