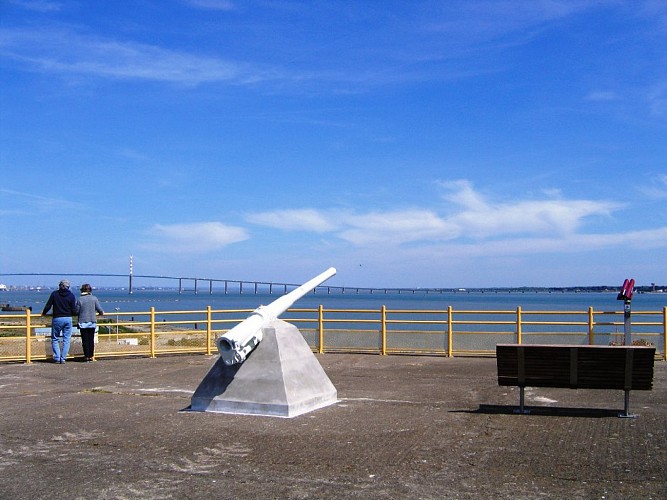 On March 28, 1942, at half past one in the morning, the British destroyer HMS Campbeltown, which had undergone some modifications to make her resemble a German warship, appeared in the heart of the harbour of Saint-Nazaire, stronghold of the German Kriegsmarine. Filled to the brim with delayed-action explosives, the ship was rammed into the gates of the huge "Joubert lock", also known as the Normandie dock, a target which had been chosen very carefully.

The Normandie dock was the only dry dock on the Atlantic coast big enough to shelter large German warships, such as the Tirpitz, if they needed repair. The plan worked out perfectly: the explosives blew up the ship several hours later, and put the dry dock out of use for the rest of the war, while commandos attacked various structures in and around the harbour.

Only 227 men returned to Britain after the raid, 169 were killed and 215 made prisoners by the Germans. Minutely planned and almost incredibly daring, the Saint-Nazaire raid is also known as "the greatest raid of all". A souvenir ceremony takes place in Saint-Nazaire every year on March 28.

Please note: the cannon from HMS Campbeltown is no longer near Place du Commando, but has been installed on the roof terrace above the submarine Espadon, near its target at the time of the raid, the Normandie dock. As to the tall granite column honouring the victims, it is now standing very close to the estuary, where the ships of the raid came sailing in. You can find it near the Vieux Môle (the Old Jetty).
Infos techniques
44600 SAINT-NAZAIRE
Lat : 47.2753572
Lng : -2.198041
0 m