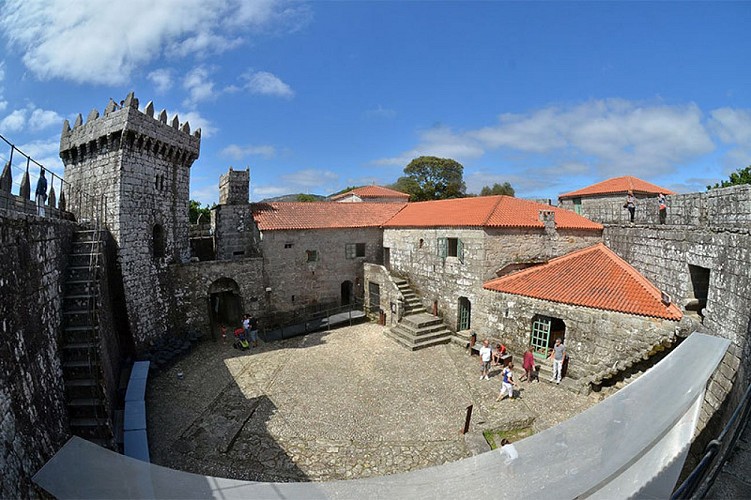 This castle courtyard was where the ceremony most important to ensuring the functioning of feudal society took place: the oath of loyalty and allegiance. The area was chosen by the lords of the castle (Mariño, Trastámara and Moscoso) to render up the administrative aspects of the castle and properties corresponding to feudal grants to a free man, in this case a warden or judge. The mechanism which formalized their relationship, by way of mutual agreement, was the oath of allegiance. Breach of this agreement by the vassal would be considered a felony—treason—and could be rewarded with death.

From this place we can access the different rooms of the fortress, an intramural area of 805 m², which extends to 1489 m² if the outdoor promenade is included. In the residential buildings at the northern end of the castle, we find the old kitchen, living room, stables and sheds, which have been modified to accommodate present-day "live" craft shows. We can walk up to the wall pathway (the rampart walk) and tour the four towers. In particular, we recommend a visit to this tower, since it offers an exhibition of the castle's history and of the Costa da Morte.

The courtyard houses a secret in its central part owing to the presence of the pillars of the primitive keep, dating prior to the thirteenth century, which were discovered in the process of the fortress's cleaning and restoration, undertaken in the 1980s by the Provincial Council. These findings prompted an archaeological excavation area, where new, earlier structures were found, thus leaving a small rectangular restored space at the courtyard's east side.