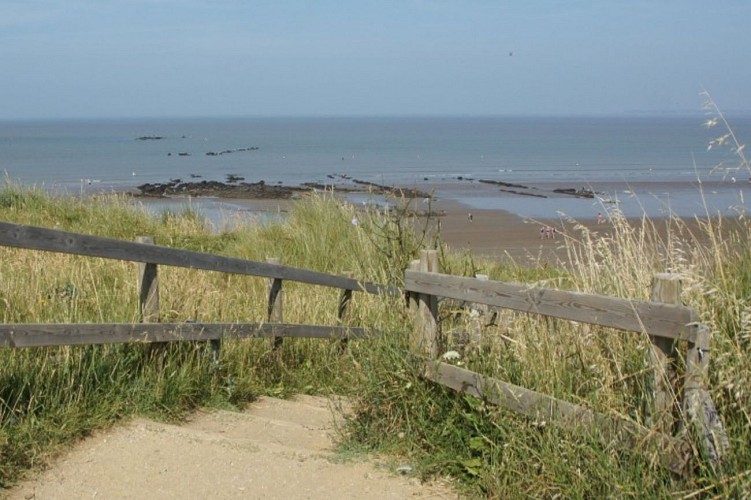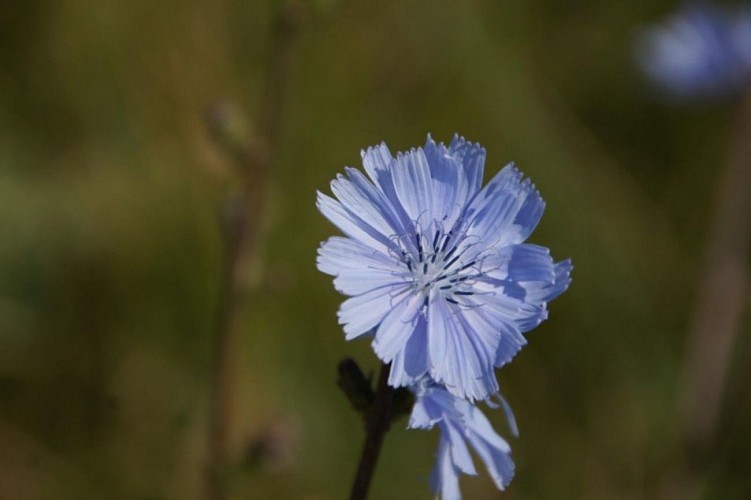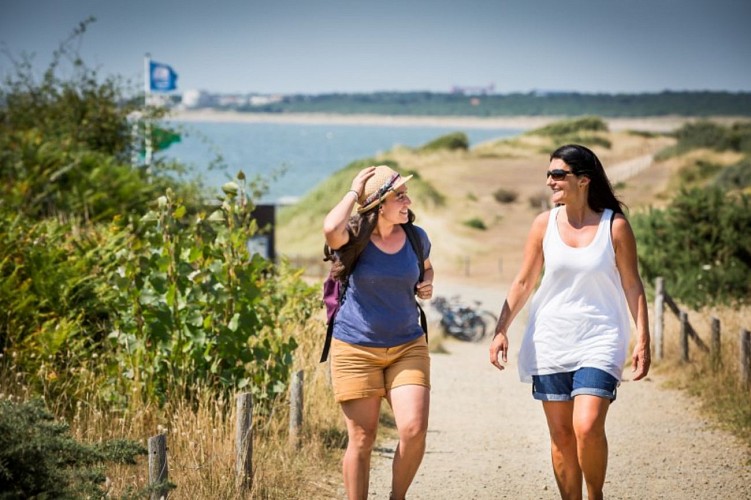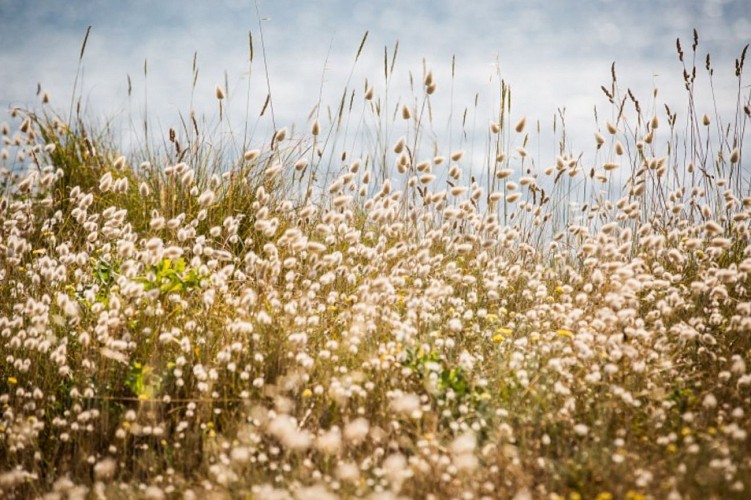 Located to the northwest of the town, the site has a total area of ​​around 66 ha. The Terres Rouges, a protected area of ​​the Conservatoire du Littoral, therefore represent a great floristic interest and a great fauna wealth.

The site is currently represented by a diversity of environments that follow one another from the foreshore to the interior.

Why the Terres Rouges? The cliffs of Gohaud, composed of bedded and folded rocks, silvery to red, are the result of the deformation of geological material dating back nearly 600 million years. The easily identifiable minerals are quartz in the eyes stretched out in the bedding of the rock, feldspars and micas giving the silvery coloration. On the cliffs, the dune is red in places, the sands indeed contain pink to red feldspars (from the Pliocene) giving the site its name: Les Terres Rouges.

The commune of St Michel-Chef-Chef has been undertaking for around 25 years an operation to reclaim and rehabilitate the Terres Rouges site in partnership with the Conservatoire du Littoral and the Loire-Atlantique department. The development, protection and enhancement of sensitive natural areas with the approval of the Coastal Law in 1986, has enabled the Coastal Conservatory to acquire since 1990 nearly 14 hectares. Development projects combining public reception and environmental protection are currently being reworked. Routine maintenance of the site (mowing, installation of ganivelles) is the responsibility of the Loire-Atlantique department in accordance with the management plan in force. The town of St Michel-Chef-Chef ensures small first-aid interventions and the cleanliness of the site. A management application agreement has been binding on the town, the department and the Conservatoire du Littoral since 2007.

Due to the particular ecological conditions and the diversity of the environments, Les Terres Rouges is of great floristic interest. Indeed, the plants which live there are well adapted not only to the coastal climate (sea spray, desiccation…) but also to their very poor, dry, salty and mobile substrates. In total, 80 species have been identified, some of which are protected at different levels: The Dune Carnation (Dianthus gallicus), a plant included in the national list of species protected throughout the territory by the decree of August 31, 1995. The Porto Silene (Silene portensis) is protected in Brittany, Pays de Loire and Poitou Charente. The Panicaut de mer (Eryngium maritimum) is the subject of a departmental prefectural order dated May 13, 1992.
Technical information
GOHAUD Route de Gohaud
44730 SAINT-MICHEL-CHEF-CHEF
Lat : 47.18977
Lng : -2.15774
0 m