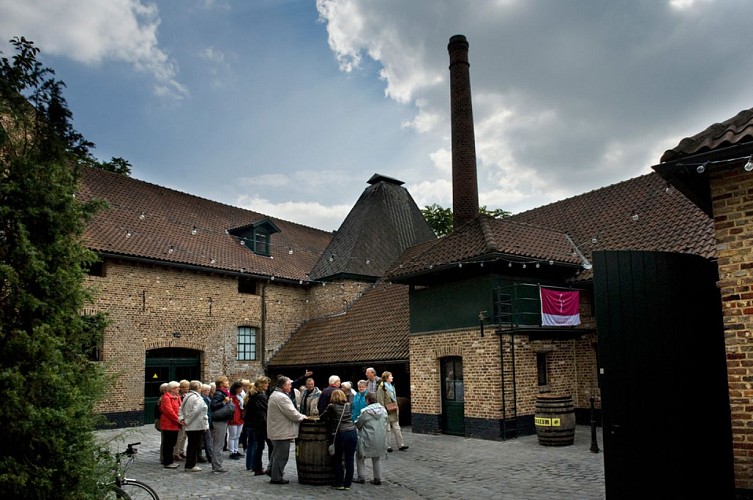 Jenevermuseum - national museum of distilling
'Since the 16th c. jenever' is the traditional strong spirit of the Low Countries, and in fact is the ancestor of the British 'gin'. The Flemish town of Hasselt always has been its capital. The jenever-production was booming in the 19th c., then being the popular drink of the working class.

The Jenevermuseum is housed in an old distillery established in 1807 by J. Bamps. The last alcohol was distilled here ca 1940, but the production of liqueurs continued till the mid 1960s.
When in 1973 one learned that the building was going to be demolished, a group of citizens campaigned to save it and argued in favour of a legal protection.
The distillery was protected as a historical monument on August 21st 1975, thus being the first industrial building in Flanders to be listed for its industrial archaeological value. In 1979 the Hasselt city council bought the complex. A thorough restoration started in 1983, was finished in July of 1987, allowing the opening of the museum on September 16th.
The museum presents a fully operational 19th century distillery, a collection of over 2150 glass bottles, 750 jugs and pitchers made of stone, 1230 jenever glasses, 400 liqueur glasses, 200 ceramic objects, 540 posters, 380 placards and approximately 9.500 bottle labels... The museum produces since 1991 its own jenever, which you can taste - and 130 kinds of Belgian jenevers - in the museum's bar. But be warned: don't try to taste them all, it are strong spirits !

 
Infos techniques
Lat : 50.9327515
Lng : 5.3407989
0 m