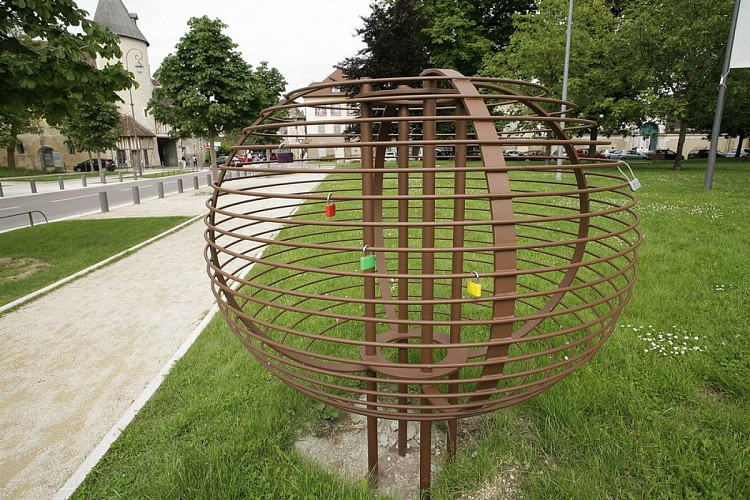 Former site of the Palace of the Counts of Champagne built around 1157 by Henri I the Liberal. The palace had two floors; it was flanked by the Collegiate Church of Saint-Etienne - administered by a chapter of 60 canons. On the upper level, a gallery allowed the counts to attend services. The former gardens of the Saint-Etienne cloister were located on the current Quai La Fontaine.
To the south of the palace, was the Préau aux duels, a place where legal battles were held in the Middle Ages, still called judicial duels. In the absence of witnesses or confessions, the two parties in dispute fought in single combat (each being able to be represented by a champion). The winner was considered to be the one appointed by God to be the right person for the litigants. The square kept its name…

Under the Revolution, the Palace of the Counts of Champagne was partially dismembered. It was definitely destroyed in 1806, transformed into a "wood port" following the creation of the Haute-Seine canal, then finally converted into a garden in 1900.

The garden on the Place du Préau is ideal for a short break with a view of the channel.
Technical information
Place du Préau
10000 Troyes
Lat : 48.2978272
Lng : 4.080134
0 m