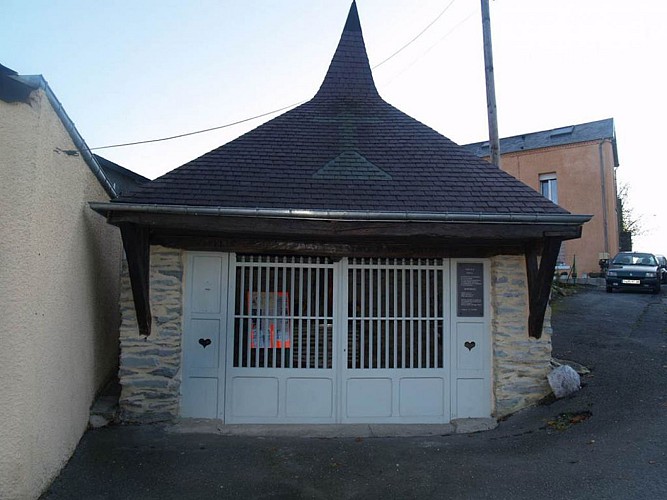 The chapel was built on the former Fosse des Trépassés, one of the most important slate quarries of the town in the 18yh century.

To be noticed on the slate roof: A slate cross.

In front of this chapel, you will discover what is called a « verdeau », that is to say a pile of unusable slate debris, which forms a kind of slag heap.
But... don't called them slag heaps.
In slate jargon, these artificial hills made by accumulating slate waste are called « verdeaux ».

Please note :
The chapel is located Sainte-Barbe street, in front of the gardeners street.
Infos techniques
Rue Sainte-Barbe
08170 Fumay
Lat : 49.99332
Lng : 4.710008
0 m