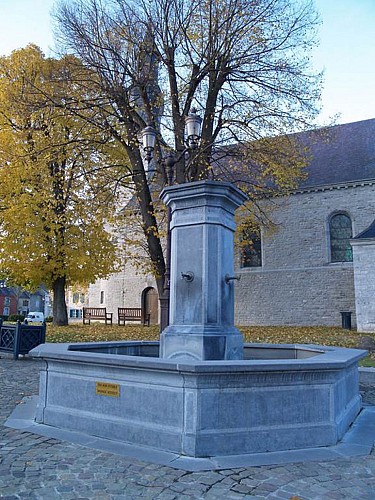 But Chooz, it is not only the nuclear industry ... it is also an heritage to discover.
You will be charmed by the square of the village and by the Saint-Remi church, where you will notice, in a niche just above the entrance, the blue stone statue of the saint.
Chooz, it is also the art: The statue "The Fire" by Paul Rebeyrolle. Monumental sculpture in bronze and cast iron of aluminum of 6 metres hight which seems to watch over the landscape as a totem. But, it is also, in the heart of the village, three statues of Charles Gadenne. .
Chooz of yesteryear... Chooz today... You will not forget easily the image of this beautiful village.
Technical information
08600 Chooz
Lat : 50.10186
Lng : 4.808
0 m