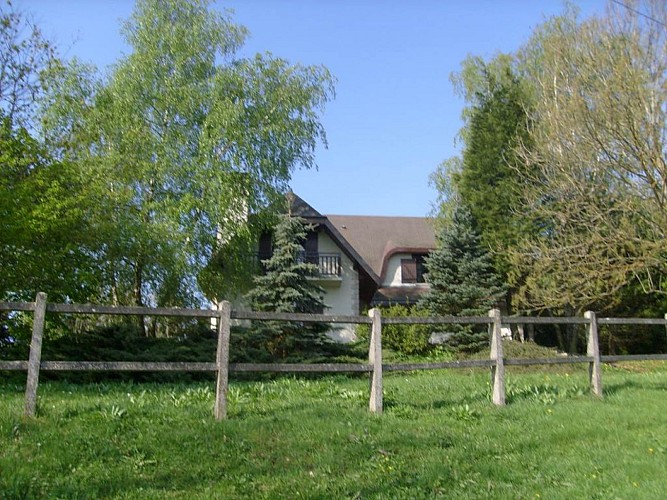 Chambres d'hôtes - La Petite Hazelle
La petite Hazelle, a haven of rest and conviviality, is a family home full of charm in the heart of the Ardennes countryside in Noyers-Pont Maugis. The ensemble reflects the authenticity of the area: beamed ceilings, fireplace.
In order to emphasize the history of the house, Nathalie has retained the Ardennes oak furniture (tables, dressers, chairs and beds).
Located near Col de la Marfée at 312m above sea level, its terrace offers panoramic views of the surrounding villages, all the way over to Belgium - so when you come, don't forget to bring your binoculars! Ideal to get away from the noise of the big cities and relax  - you will be able to enjoy the peace and serenity emanating from this place.
Not far from the GR14, la petite Hazelle offers hikers a peaceful break before continuing their journey.
History enthusiasts can visit the German and French military cemeteries and thus go back in time to the battles that have been waged throughout the last three wars (1870-1914-1940).
At breakfast, gourmets will appreciate homemade jams and local products.
In an atmosphere where tranquility reigns, Nathalie will simply welcome you with her bright, communicative and enthusiastic humour.
Infos techniques
7, Route de la Marfée
08350 Noyers-Pont-Maugis