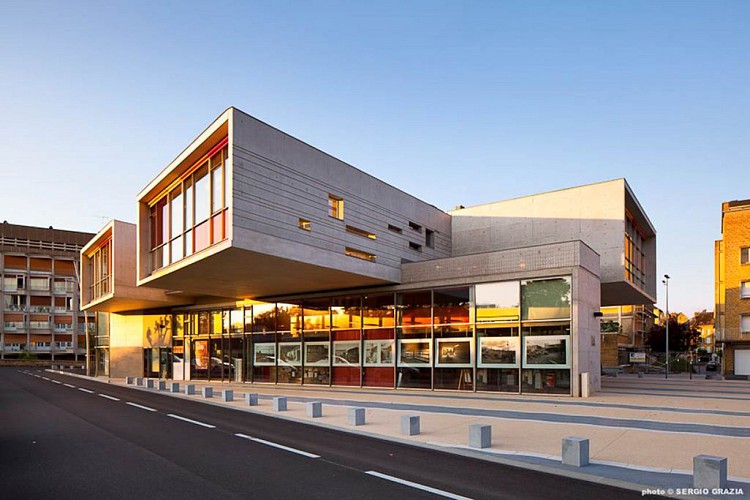 Pole Culturel de Sedan - MJC Calonne
With its daring architecture, the Cultural Center brings together all of the city's cultural activities in its 1641 m²:
The E.V.A.C municipal service (Espace Vie Associative et Culturelle)03 24 27 73 41Management and rentals of rooms and equipment celebrations and ceremonies. Organization of municipal events (Christmas market, Festival of Music, carnivals ...). Cultural programming of the Salle Marcillet, Point Ticketing, Community Resource Center (application for subsidies, promotion of events, assistance and advice for the organization of events ...)
The MJC Calonne03 24 27 09 75Recognized for the richness and diversity of its programming: theater, dance, hip-hop, puppets ..., it has over 700 members and offers many activities: dance, visual arts, music, languages ​​... It has a performance hall that can accommodate up to 210 people in seating and 450 standing. An actor of the animation networks of the agglomeration. Each year, the MJC Calonne helps the deployment of many cultural events: Guitar and Heritage Meetings, Children's Film Festival, Family Season "Between Small and Large." A training organization with the organization of internships to promote the return to employment. A dance pole and a specific room open to professionals and associations.
Infos techniques
Place Calonne
08200 Sedan
Lat : 49.6999
Lng : 4.944535
0 m