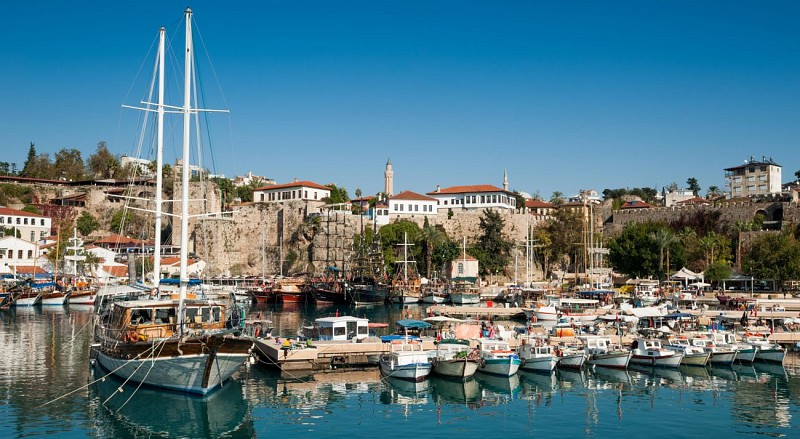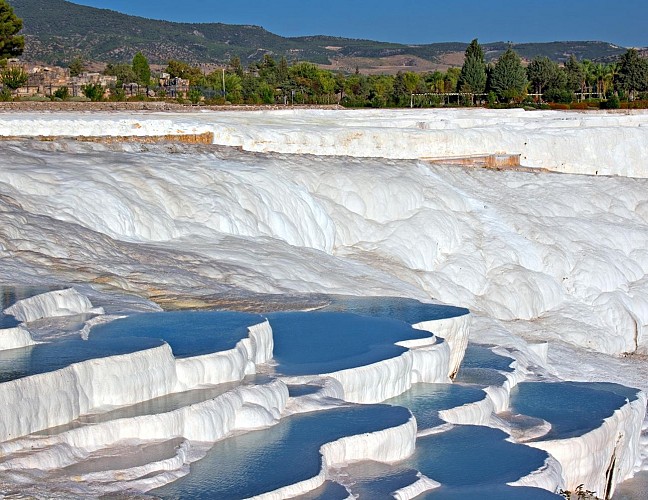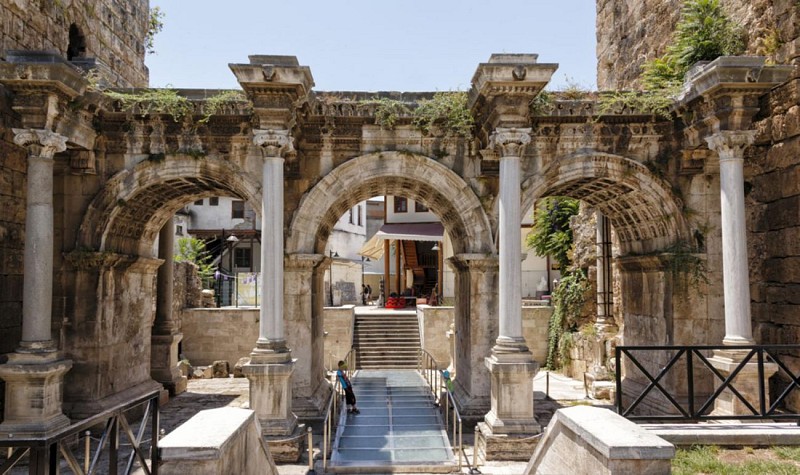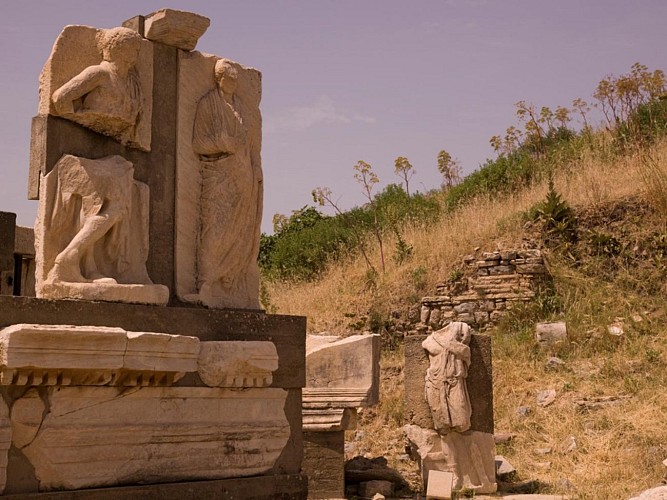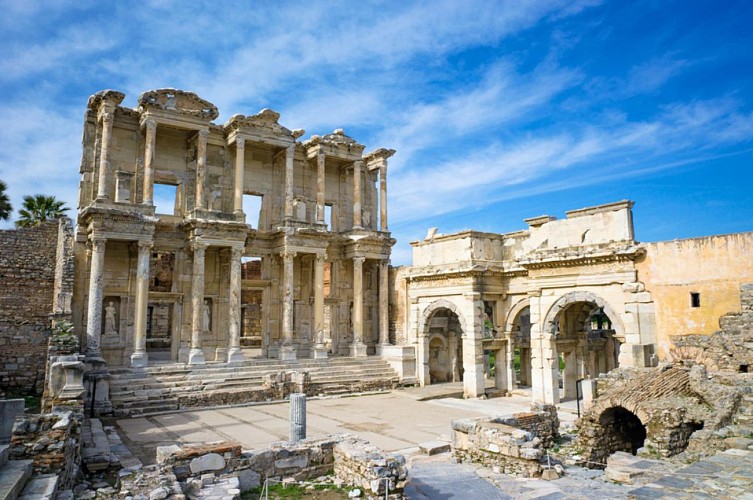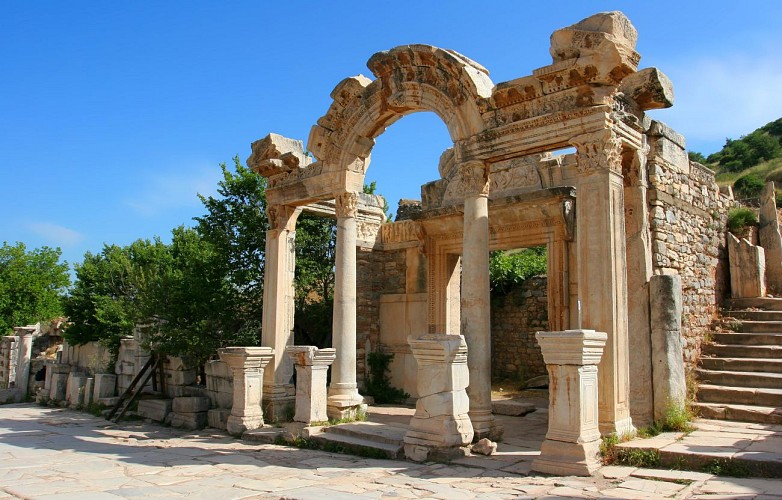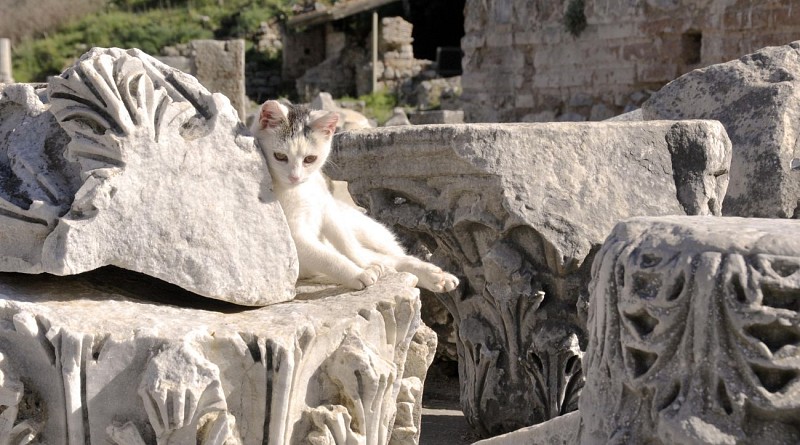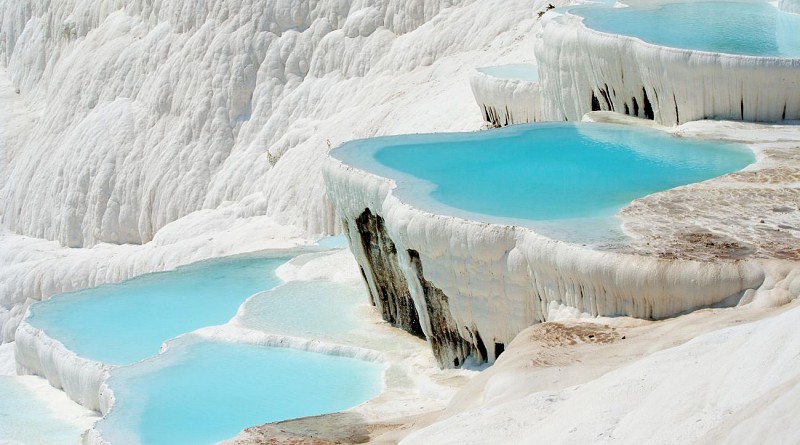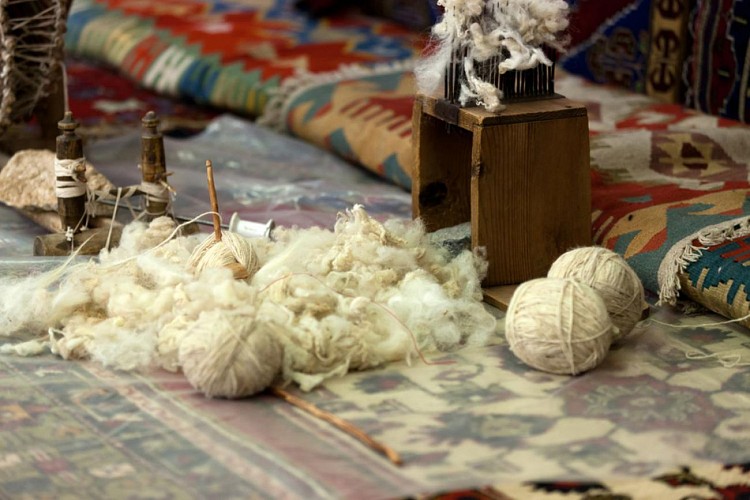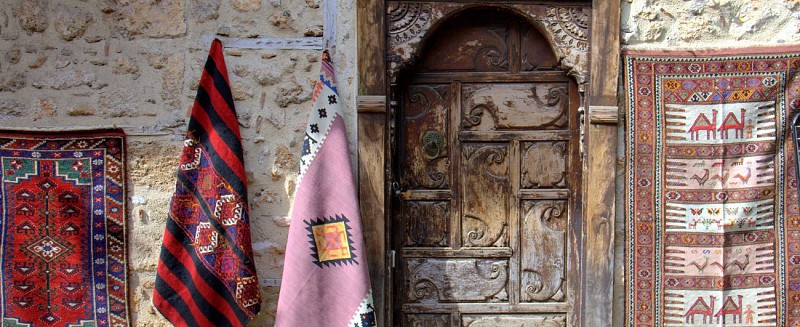 One week in Turkey: Istanbul, Ephesus, Pamukkale, Antalya - 4* hotels and flights
TRANSPORT AND ACCOMMODATION INCLUDED – Discover Istanbul and the rest of Turkey during this week long trip. Visit Istanbul's must-see monuments and admire the stunning scenery of Izmir, Kusadasi, Pamukkale and Antalya !

The best of Turkey in a week Accompanied by your Englih-speaking guide you will visit the cities of Istanbul, Izmir, Pamukkale, Kusadasi and Antalya ! 
* DAY 1 – ARRIVAL AT ISTANBUL
Your guide will pick you up from the Istanbul (Atatürk) airport, and will escort you to your hotel. You can spend the rest of your day as you please.
* DAY 2 – GUIDED TOUR OF ISTANBUL*
Your guide will pick you up from your hotel at 8:30am and will show you the best Istanbul has to offer! Visit historic monuments and traditional districts, spend a day full of discovery! Stops include, St. Sophia basilica (Hagia Sofia), Blue Mosque, Hippodrome, and Topkapi Palace, the largest palace in the Balkans. After a break for lunch we will visit Istanbul's Grand Bazaar and look at the amazing stalls!
* DAY 3 – FLIGHT TO IZMIR AND TOUR OF KUSADASI
Early in the morning we will meet at the departure location, and then enjoy a cruise on the Bosphorus, an unusual and unique way to see Istanbul ! Your day will continue with a visit to the Spice Bazaar before a break for lunch at a Turkish restaurant. We will then travel to the Atatürk airport in Istanbul to take a scheduled flight to Izmir. Your guide will accompany you to your hotel in Kusadasi (50 minute flight + 80 minute transfer by coach to Kusadasi).
* DAY 4 – KUSADASI, EPHESUS AND THE TURKISH VILLAGE OF SIRINCE
On the 4th day of the trip we will drive to Ephesus, one of the most important Greek cities in Asia Minor.  In Ephesus, you will explore the Odeon, the theatre, the Temple of Hadrian, the Library of Celsius, and many other remains! After the break for lunch, we will visit the unusual village of Sirince among vines and orchards. Discover the vineyards in this region of Turkey and learn more about techniques used for crushing, fermentation and filtration of Turkish wine. After this unusual tour, you will visit leather and carpet workshops before returning to your hotel. Be charmed by this unusual and cultural day!
* DAY 5 – KUSADASI AND PAMUKKALE (THE COTTON CASTLE)
Leaving the hotel around 8:30am, we visit Pamukkale's Cotton Castle with its thermal pools. You will be amazed by the limestone waterfalls which make this archaeological site one of Turkey's geological treasures. If you like you can take a refreshing dip in the thermal baths before we hit the road.
* DAY 6 – PAMUKKALE – TOUR OF ANTALYA'S OLD TOWN
After breakfast we travel to Antalya in southern Turkey. In Antalya you will discover a charming old town, with large clock, Hadrian's gate, and other must-see monuments!
* DAY 7 – RETURN FLIGHT TO ISTANBUL
Enjoy a morning shopping in Antalya to collect the best souvenirs. We then go to the Antalya airport to catch an internal flight to Istanbul. (flight 1 hour approx.). You are then free to return home, or to continue your stay in Turkey.
*Note that the Hagia Sofia Basilica is closed on Monday, the Topkapi palace is closed on Tuesday, the Grand Bazaar is closed on Saturday. If your Istanbul tour is planned on one of these days, your guide will show you the cistern of the Basilica and the Spice Bazaar instead of the closed monuments.
6 informations complémentaires
Good to know
* Availability: Fridays, Saturdays and Tuesdays (except in exceptional circumstances)
* Time: various depending on arrival at Istanbul airport
* Your guide will meet you at the airport.  The exact pick-up times will be provided at the time of booking
* Duration: 7 days
* Departure: Atatürk Airport
* Package: 7 days in 4* hotels - domestic flights and accommodation included
* Language: English
* During your trip your guide will communicate with you in English. Please note that in some sites and monuments communication will be in Turkish.
* NOTE: When visiting places of worship during your trip you should not wear flip-flops, shorts, sleeveless shirts, or clothes that are inappropriate to the location, skirts should be below the knee. In some places you must wear a headscarf.
* Please note that you must have a valid passport with at least 6 months validity at the end of the tour.
* You must also obtain a multiple-entry visa for Turkey.
* NOTE: airport taxes are not included in the price. These must are payable locally. These taxes are approximately 15€ for EU-citizens (this amount is provided as a guide only). Please note that airport taxes vary according to country of origin.
Further information
ITEMS REQUIRED FOR THE TRIP:
* A valid passport with at least six months' validity at the end of your trip.
* Multiple-entry visa.
 
THE PRICE INCLUDES :
* Transfers between airport/hotel
* Domestic flights (Istanbul/Izmir and Antalya/Istanbul)
* 2 nights hotel in Istanbul
* 2 nights hotel in Kusadasi
* 1 night hotel in Pamukkale
* 1 night hotel in Antalya
* 6 buffet breakfasts
* Guided tour of Istanbul
* Cruise on the Bosphorus
* Guided tour of Ephesus
* Wine tasting and tour of Sirince
* Tour of Pamukkale
* Tour of Antalya
* All entry fees for sites visited during the trip (Hagia Sofia, Blue Mosque, etc.)
* Transport in air-conditioned bus
* Services of a professional English speaking guide for the entire tour
THE PRICE DOES NOT INCLUDE:
* Meals (except breakfast)
* Airport taxes (guide: approximately 15€ for EU-citizens)
* Visa/passport fees
* Tips (optional) - approximately 2€ per day per person for guides, and approximately 1€ per person per day for drivers.
* All other extra costs
Other details, including information about the exact departure location, will be provided at the time of booking.
(1) THE PRICE SHOWN IS THE PRICE PER PERSON FOR A BOOKING FOR A ROOM FOR 2 PERSONS FOR A WEEK TOUR IN TURKEY.
For this activity we request that you book the NUMBER OF ROOMS REQUIRED FOR YOUR TOUR. Participants older than 12 years of age are considered as adults and must pay the full price.
When you book you will be asked to choose your package:
* Single room
* Double room
* Triple room
EXAMPLE 1 by booking 1 "Tour with a room for 2 people", 2 people can take part in the activity and will share one room.
EXAMPLE 2: by booking 1 "Tour with a room for 2 adults and 1 child", 2 adults and one child under 12 years of age can take part in the activity and will share one room.
Please note that the package chosen will affect the price shown at time of booking.
Please note that the package chosen will affect the price shown at time of booking.
Cancellation terms
25% levied until 30 days prior to the activity
25% of the price will be levied on all cancellations or modification to the reservation more than 30 days prior to the activity. After this time and in case of a no-show: no cancellation is possible