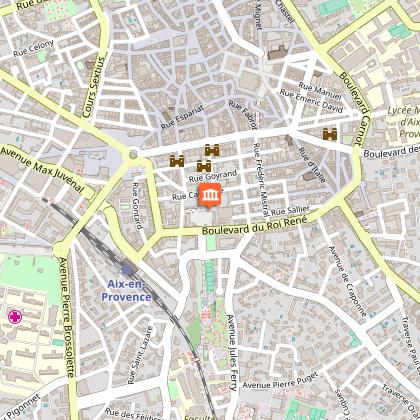 41, rue Cardinale (formerly collège Bourbon)

Cézanne was a pupil here from 1852 (first year of secondary school) to 1858. After failing the first session of
the arts baccalaureate on 4 August 1858, Cézanne passed it on 12 November 1858.
This is where he became friends with the writer Émile Zola, the scientist Jean-Baptistin Baille and Louis Marguery (Court attorney).