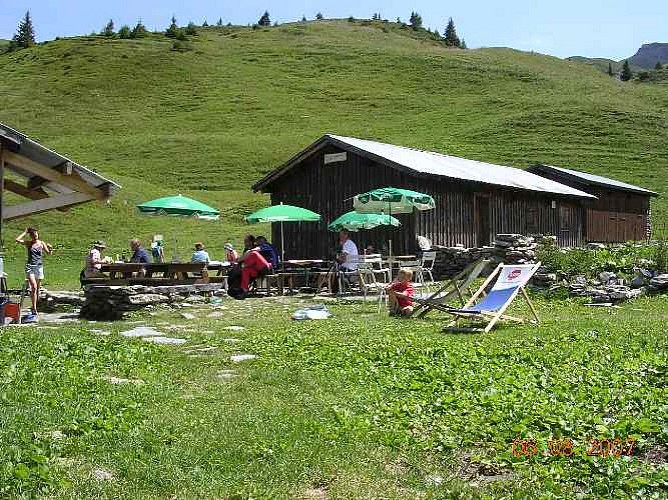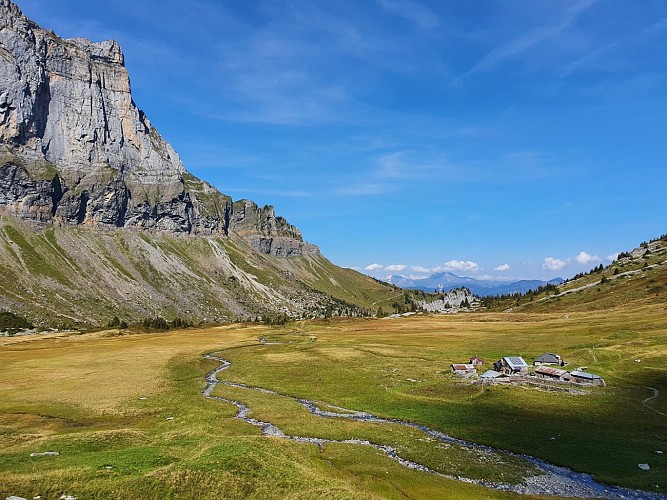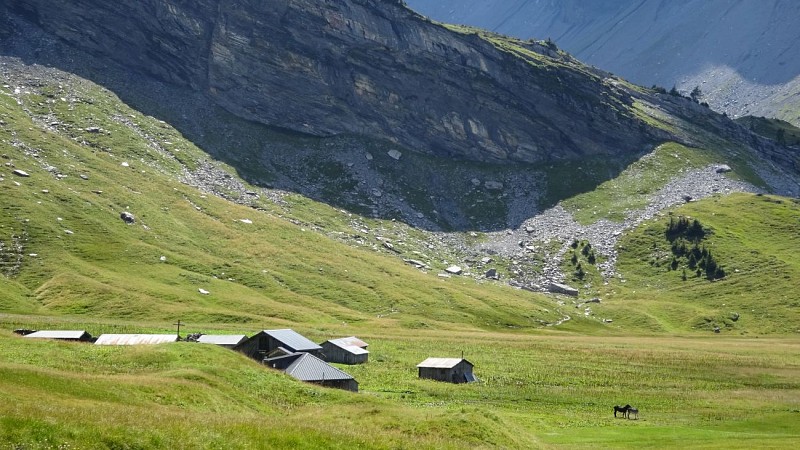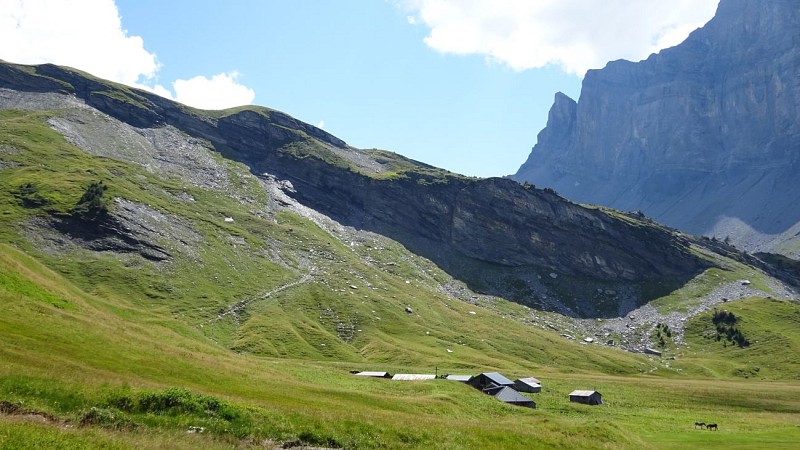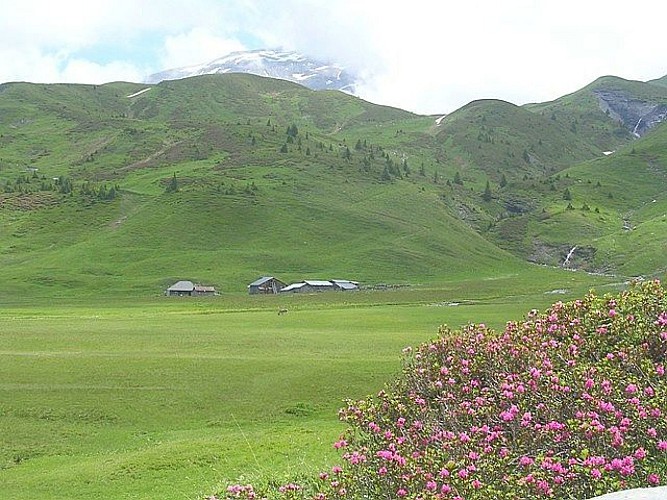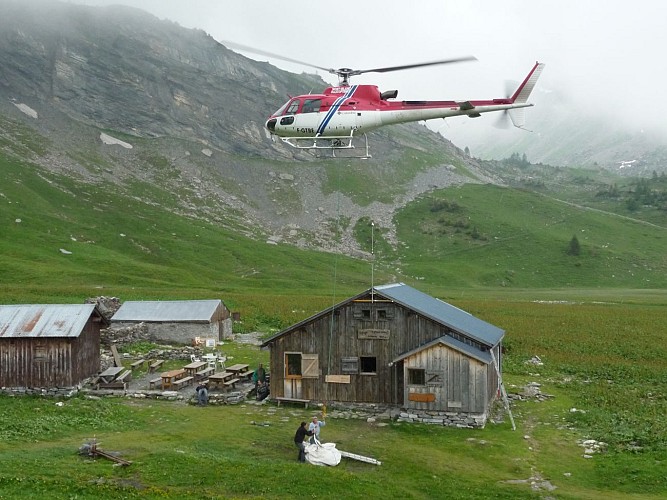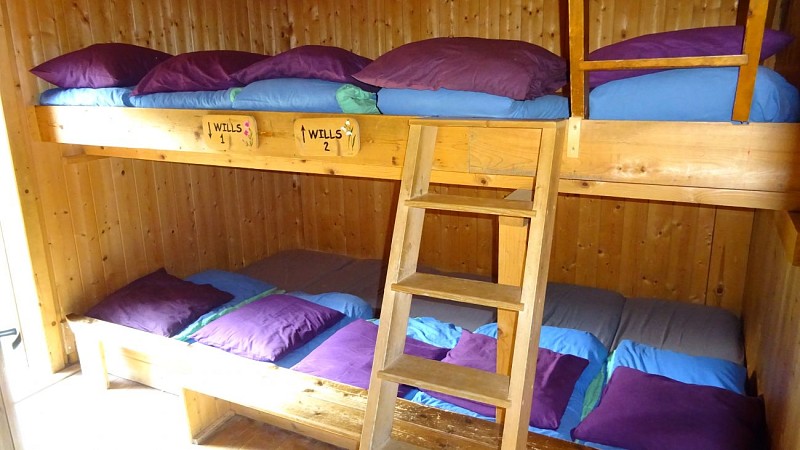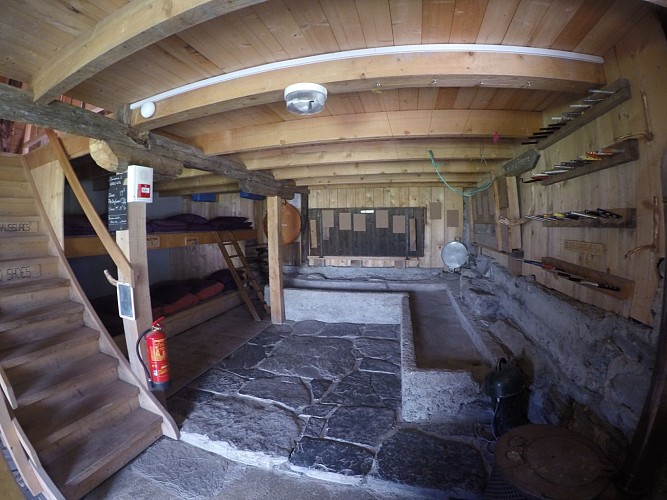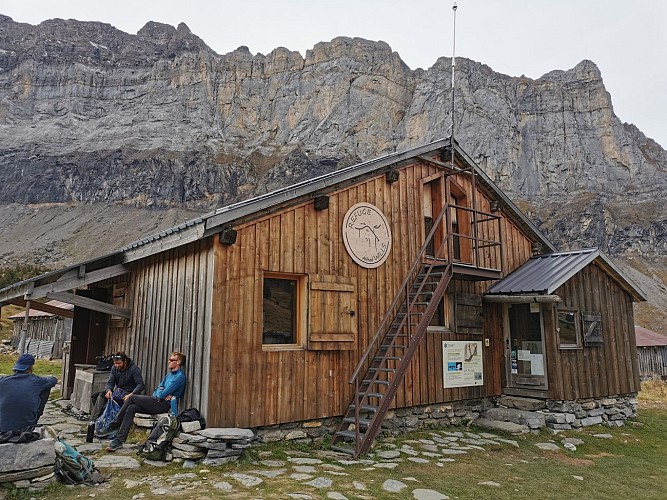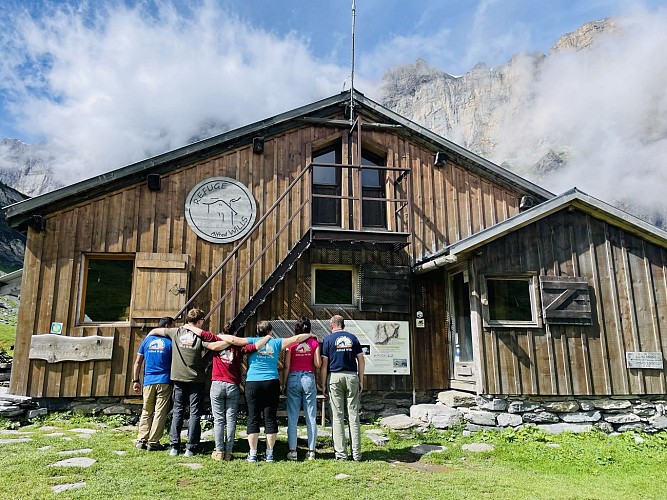 Alfred Wills mountain refuge
Authentic, simple and good quality, this mountain refuge hut is located at the "Chalets d'Anterne". Accessible from Sixt in two hours via the beautiful waterfall of La Pleureuse. it is advisable to arrive in the afternoon to allow time to enjoy the peace and quiet of the surrounding pastures. For children from 5.
This eco-friendly alpine chalet offers a simple welcome for 2 to 10 people. Duvets and pillows are provided. Facilities include a shower, three toilets and wash-basins. Bring your own sheet sleeping bag, or hire one of ours.
The team has created a mountain ambiance with typical dishes and a choice of organic wines.
During the day we offer baked ham and cheese, omelettes, selection of cold meats, home-made bilberry tart and drinks.
Dinner : (Following resupply) : home-made soup, roti-polenta or fondue, home-made dessert.

Departure possible from Plaine Joux as part of the tour des Fiz
7 informations complémentaires
Open period
From 15/06 to 22/09.
Ranking and capacity
Refuge
Capacity : 55 people
Updated by
Office de tourisme Grand Massif Montagnes du Giffre - 06/01/2020

Tips
Refuge on the route Tour des Fiz and the GR5.
Summits : Tête de Willy (not marked out)
Day hikes : Alpage d'Anterne 5h return trip - Lac d'Anterne : 7h return.
Longer hikes with the family : Anterne ( 1st day ascent to refuge, 2nd day the lake and Col d'Anterne, refuge des Fonts ) - Tour of the Chaîne des Fiz -Sixt with family and donkeys.
Other suggestions on our website ( www.refuge-wills.com/)
Price(s)
Night: from 15 €
Breakfast: from 9 €
Half board (pp): 43 €.