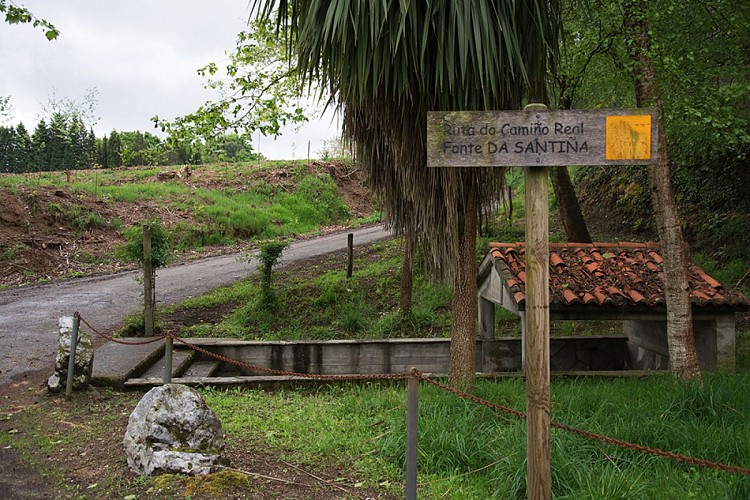 THE FOUNTAIN OF A SANTIÑA
We find ourselves by what appears to be a modern fountain. But historically, there was another fountain, known as A Santiña or Saint Margaret. In its immediate vicinity was the parish church of Santa Maria de Deixebre, moved in the year 1964 to Os Carballos, by the Santiago-Coruña motorway. Only the old rectory house with the sundial on its corner remains of this old site.

The fountain was plugged due to work on the motorway and was remade in 1997. Furthermore, there are still fountains to which the neighbours go in order to do diverse rituals that may have something to do with healing, fortune telling or rain calling. People came to this fountain because it was supposed to have healing properties, due to the fact that people believed its water was good for curing saran and sore throats. Father Martín Sarmiento cites it in the chronicle of his journey in 1745.
Infos techniques
Lat : 43.0086763
Lng : -8.4191208
0 m